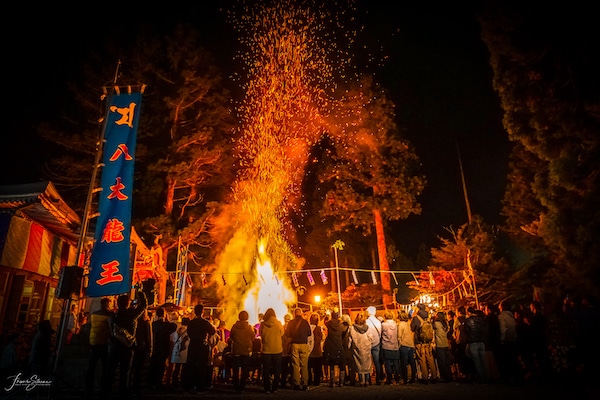 Many years ago a friend of mine, Joe, told me a Native American story about someone building a fire. The fire could be seen from all over, as it was on top of a mountain. This person had built the fire so that people could warm themselves by it and could cook their meals on it. Lots of people came to join the person on the mountain so that together they could hold hands, enjoy the fire and enjoy life.
But some people wanted to take the fire back to their place. They wanted to have the people come to a fire at their mountain top for food and warmth, instead of just enjoying the fire where it was. Of course, a move like that was difficult to do.
As they could not take the fire with them, some people became jealous and thought, "Well, if I can't have the fire and I don't want to be with this fire here, then the only option I have is to destroy it."
I really liked that story which Joe told me many years ago.
We often can see this in our current world too. When someone is successful and others want to be as successful but find that they somehow can't seem to go to that place, sometimes instead of joining that person in their light, they would rather try to destroy it, just like people in the story of the fire.
But wouldn't it be better to hold hands together in the light, by the fire? Why try to destroy a good fire; why be jealous? Even if some people do not like the fire, they can let it be as it is and try to build their own fire. The more beautiful fires there are burning, the more we can light up the sky with love and kindness. But if we destroy a fire out of jealousy and we want to be the only one who has a fire, then not only are we very limited, but also we are limiting the amount of light that everyone may see.
Each fire is also different, and that is okay too; let it be different! Tend your own fire instead of trying to destroy another person's fire. The more you tend your own fire the healthier and happier it gets, but if you try to destroy someone else's fire you forget to focus on your own fire. And your fire might die out, which in turn will cause you more grief and anger and worry.
So take a deep breath and instead of trying to blow out other fires, blow on your own fire to help it to burn well and burn brightly.
Based in Holland, Frans Stiene teaches in North America, Europe, UK, Australia and Asia.
Frans is also the author of Reiki Insights, it is the continuation of his previous book The Inner Heart of Reiki, taking your personal practice and understanding of the system of Reiki yet another step deeper.