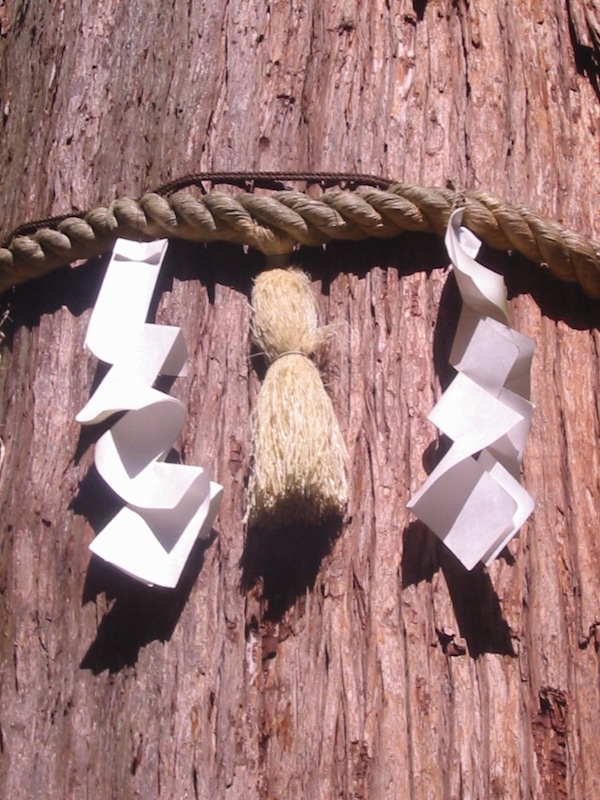 Vertaald door; Ad Seelt
Als we willen weten wat Mikao Usui in gedachten had met zijn lessen,, moeten we niet alleen naar de traditionele Japanse lessen in hun geheel kijken, maar ook naar wat andere, serieuze Japanse onderwijzers onderwezen in de zelfde periode.
In deze blog, vergelijk ik één aspect van Mikao Usui's lessen met de lessen van Masahisa Goi (1916-1980).
"De term Chokurei 直霊. Choku (直) betekent 'direct' en rei (霊) betekent 'geest'. Chokurei is het licht dat direct van God uitstraalt om de oorsprong van de mensheid te vormen. Chokurei kan vertaald worden als 'God in de menselijke wereld', 'Directe geest', of 'Goddelijk zelf'," – uit Masahisa Goi's boek, "God and man, Guideposts for Spiritual Peace and Awakening"
"Mensen die niet wedergeboren hoeven te worden in de fysieke wereld hebben het bewustzijn ervaren dat mensen één zijn met God, en dat dat bewustzijn zich manifesteert in hun acties. Omdat ze verenigd zijn met hun oorspronkelijke, goddelijke Zelf. [De uitdrukking voor goddelijk Zelf is Choku Rei 直霊]"- uit Masahisa Goi's boek, "God and Man, Guideposts for Spiritual Peace and Awakening.
"Daar ontmoette ik mijn eigen goddelijke geest [Choku Rei 直霊] -uit Masakisa Goi's boek, "Living in the blue sky – 5 talks by Masahisa Goi."
Daardoor, kunnen we inzien dat Choku Rei (of Nao Hi) werkelijk naar ons Ware Zelf wijst, onze essentie, ons Reiki, ons Goddelijke Zelf. Dit is waarom het onderwezen wordt in Okuden Reiki nivo II. Okuden betekent innerlijke les; we moeten binnen onszelf kijken om ons Ware Zelf te vinden, ons Goddelijke Zelf. In Mikao Usui's tijd, werd Choku Rei gebruikt als een interne oefening; de mantra was een hulp om iemands eigen Ware Zelf te herinneren. Als we de lessen van die tijd zouden oefenen, zouden we de mantra steeds opnieuw scanderen totdat we op een dag onze Choku Rei, Ware Zelf, Goddelijke Zelf, blootlegden. Voor mensen die het moeilijk vonden zich te concentreren tijden het scanderen van de mantra, voegde Mikao Usui het symbool toe. Het moeten focussen op zowel een symbool als een mantra hielp de beoefenaar om aandachtiger te worden, om afleiding te verminderen en binnen de interne oefening te blijven.
Maar, door de jaren is zowel het symbool als de mantra steeds meer ge-externaliseerd tot de interne oefening vrijwel vergeten was.
Maar als we de mantra en het symbool extern gebruiken, zullen we het moeilijk krijgen om ons Choku Rei, Ware Zelf, Goddelijke Zelf te herontdekken.
Het gebruik van de mantra en het symbool op iemand anders doet hen niet werkelijk hun Choku Rei herontdekken, hun Ware Zelf. Als dit wel het geval was, zouden we op een straathoek kunnen gaan staan, de mantra scanderen en het symbool boven iedere persoon tekenen en hup; ze zouden allemaal hun Choku Rei, Ware Zelf, Goddelijke Zelf herontdekken en ze zouden in een permanente staat zijn van, 'geen boosheid en zorgen, terwijl ze altijd dankbaar en compassievol zouden zijn. Maar we weten allemaal dat het niet op die manier werkt! Anders zouden we al in een vredige wereld leven. We kunnen alleen ons eigen Choku Rei, Ware Zelf, Goddelijke Zelf herontdekken; niemand anders kan dit voor ons doen.
Dus, als je werkelijk je Choku Rei, je Ware Zelf, je Goddelijke Zelf, wilt herinneren, keer dan binnenwaarts en begin de mantra Choku Rei te scanderen voor langere aaneengesloten periodes per keer. Dit doende, als onze uiterlijke lagen van boosheid en zorgen mettertijd beginnen weg te vallen, kan ons Choku Rei, Ware Zelf, Goddelijke Zelf gaan schijnen
Based in Holland, Frans Stiene teaches in North America, Europe, UK, Australia and Asia.
Frans is also the author of Reiki Insights, it is the continuation of his previous book The Inner Heart of Reiki, taking your personal practice and understanding of the system of Reiki yet another step deeper.