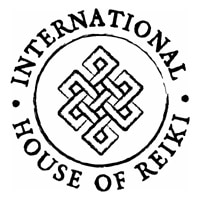 Taking a class with the International House of Reiki is like stepping into a different dimension. Frans Stiene not only teaches techniques and practices, but he also creates an energetic spacious surrounding in which students can start to have the direct experience of what the teachings embody. Frans' own extensive personal practice, and his many years of direct experience, help him in creating a space for students that is very conducive to learning and growth.
With the belief that "teacher is student is teacher; all are one," Senior Teacher Frans still is a student himself. He is one of the rare Reiki teachers who trains and studies with Japanese Shingon, Tendai, and Shugendo Priests. He does this not only to deepen his own personal practice and state of mind, but also to learn what Mikao Usui himself would have practiced. It is said that Mikao Usui was a lay monk. Frans currently is working towards becoming a lay monk at a prestigious Shugendo temple in Japan next year, to understand even more what Mikao Usui himself was practicing and learning. This in turn will give Frans new tools and techniques to utilize in guiding his own students. 
One other major element of studying with Frans Stiene is that he offers full support after the class. This means that you can email, Skype, or call him directly with questions about your further progress and practice. Many teachers teach but few give full support afterwards. Frans finds this to be a very important element, as the system of Reiki is in reality a lifelong practice; it never stops. Countless students (many of whom have studied with other teachers in the past) agree that Frans' support – accessible, approachable, knowledgeable – is beyond compare.
Frans also is one of the rare teachers who writes regular, almost weekly, blogs. The blogs help to keep students motivated and interested in progressing further with their practice. But more importantly, they help practitioners to delve more deeply into their practice. As we go deeper, we all can become more compassionate human beings. 
The International House of Reiki also is one of the rare Reiki schools to offer an extensive online learning program: the Ki Campus. Accessible only to their students, the Ki Campus offers Daily Quotes, articles, links to specific teaching videos, forums, you name it. The comprehensive learning platform was developed to keep students practicing, studying, and growing long after a class has ended.
In addition to the Ki Campus, IHReiki's facebook pages https://www.facebook.com/frans.stiene and https://www.facebook.com/IHReiki always are full of interesting materials: quotes, images, videos, articles, you name it.
Along with teaching all levels of the system of Reiki, The International House of Reiki offers retreats throughout the world and Reiki Intensive "Play Days". Both of these allow students to take their healing journeys to new and deeper levels. Play Days usually follow a multi day class and give students (who invariably form strong bonds and friendships during class) opportunities to continue and deepen their connections as well as their practices.
Frans also creates and teaches Teleclasses on a wide range of Reiki-related topics, and hosts Monthly Live Video Virtual Practice Evenings. Wherever you are in the world, you can join a class or practice evening from your own home. Or visit http://www.ihreiki.com/country_selector/courses/ to see when Frans will be teaching in your area.
These are just a few points as to why you might want to take a class with the International House of Reiki. Ready to learn more? Visit and explore http://www.ihreiki.com/ – explore your heart and mind and see if you'd like to join us for a class, retreat, or event. Whether in person or online, the opportunity to connect, learn, and grow always is there!
Based in Holland, Frans Stiene teaches in North America, Europe, UK, Australia and Asia.
Frans is also the author of Reiki Insights, it is the continuation of his previous book The Inner Heart of Reiki, taking your personal practice and understanding of the system of Reiki yet another step deeper.