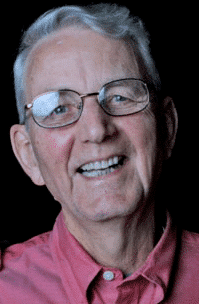 Great news! One of our New York students Bill Stevens was named Reiki Practitioner of the Year for the whole state of New Jersey for his work doing Reiki in hospice. Our New York partner teacher Heather Alexander went along to the ceremony and wrote this account of what happened.
When I contacted Bill to ask him if I could come to the awards ceremony and write about him and his work I got a typically Bill kind of response, he wrote:
"Hi Heather,
I appreciate your desire to write an article for the Reiki Digest on the award I will be getting. This is not my cup of tea and I do not look forward to it, therefore have been dragging my feet getting back to you. I can't imagine you putting yourself through the ordeal of trekking over here from Brooklyn at the peak of the rush hour and sitting in on an awards dinner with endless interruptions and the passing out of awards towards the end of the evening. I am sure as a former reporter you have put yourself through far more difficult scenarios but I would like to save you the ordeal of going through this.
Bill"
As a former BBC reporter I have been to some rather unusual places, deepest, darkest Sudan to cover famine, Mexico for a category 5 hurricane, TWO Eurovision song contests (anyone with a European connection will know what an ordeal that is!) so my answer was clear:
"Dear Bill,
It would be my absolute honor and privilege to come and see you get your award, truly it would. I really understand how you feel though and I promise I won't write anything too embarrassing!!
Love,
Heather"
Please take note of the words "too embarrassing," because I am about to write some things that in all probability will make Bill blush just a tiny, little bit.
I've known Bill for a couple of years, I met him in early 2009 in Washington DC when he was first doing the Shinpiden with Frans Stiene (co-founder of the International House of Reiki) and since then I've seen him go through two resits in New York; he was fantastically dedicated from the off. To see the effects of that dedication so clearly the night he received his award was one of the most inspiring moments of my life.
It started with a photo shoot, Bill took his place next to JoAnne Reifsnyder from the awards committee. Then we went in to meet Bill's colleagues who all came to support him and the story began to unfold.
Bill was originally given the job as hospice Chaplain but was quickly on to persuading them to let him offer Reiki. The director of the program had never heard of it so he did a sample session, she said she was willing to go to the board to ask about it. Bill went along too, to help put the case. They gave the ok on a temporary basis. He trained a few nurses as well and slowly but surely everyone began to accept it as they could clearly see the benefits for people. Now 6 years later, Bill is employed solely as a Reiki practitioner as are two other people, on top of that, 6 of the visiting volunteers offer Reiki (trained by Bill) and many more of the nurses (also trained by Bill). One third of the patients request Reiki services. Bill sometimes travels 100 miles a day visiting people who have been told they have 6 months to live, often close family members receive treatments as well.
From talking to Bill and his colleagues around the dinner table it was obvious the results can be quite profound. Bill told me as well as relaxation and a reduction in anxiety, the treatments seem to help people let go. "One guy was a rough edged contractor type, he just sort of put up with me at first but the next day he told the nurse he had never had such a spiritual experience, there was a real change in his resistance and acceptance." Another patient reconciled with his son, "he had a wonderful acceptance of death and was able to be with his family at the end. Reiki helps in so many cases and you don't even have to know the story."
And there are many stories, a Jewish woman whose family called Bill 'Dr Voodoo,' was totally distraught about having cancer. She told Bill the treatments took her to another place. A 14 year old boy who has a rare genetic disorder falls peacefully asleep in his mother's arms during sessions. These shifts are one of the main reasons why the New Jersey Hospice and Palliative Care Organization (to give it it's full title!) is so supportive of Bill's work. I had grabbed a word with their President Don Pendley before dinner, "people come to grips with things that they may not have wanted to discuss before, for example unfinished business with families, they reunite in a way that wasn't possible when anxiety was setting up all that static." He now champions Reiki to Hospice leaders in other parts of the country telling them there is great benefit in broadening the horizon of the care they offer.
In class Frans often talks about being the pebble that when thrown into a pond causes ripples that spread all around it, all through the water, right to the edges and it just happens naturally. For me Bill's work is the perfect example of that. From that one sample session he gave to his boss, hundreds of people have been touched and helped in some way during one of the most difficult times of their life.
The inspiration started there. Then I got to thinking about the reality of exactly what Bill's done and the potential emotions that could raise. He went into an established, mainstream health organization and started talking to them about Reiki. For many of us, me included, that's a scary thing to do. Then he went to the board of directors and tried to explain it to them, even more scary. Now everyday, he faces over and over again some of life's most challenging situations. Sometimes when we think of hospice we think of old people who've lived a good life and are slowly dying with their family around them. A calm loving scene, sad, yes, but not terrible. However, that's not always the case, these people can be young, sometimes babies, some of them afflicted with severe pain and seizures. Bill and his Reiki practitioner colleagues walk into that and put all their own feelings aside, day in day out.
Bill says it's daily practice that enables him to do this. But of course underlying that is the real cause, the dedication it takes to have a daily practice in the first place. On top of that if his unending compassion for others; Frans often talks about Bill when people worry that they do not feel anything in sessions or during reiju because Bill famously did Reiki for 20 years without feeling any sensations. His clients said they felt better and that was enough for him to carry on practicing.
So having heard the tale of how it all came about, Bill's name was called and he walked up to the stage to receive his award, his title of Reiki Practitioner of the Year sitting alongside Nurse of the Year, Social Worker of the Year and many others and it was a real moment of clarity for me. Clarity about the precepts:
The secret of inviting happiness through many blessings,
The spiritual medicine for all illness
For today only:
Do not anger
Do not worry
Be humble
Be honest in your work
Be compassionate to yourself and others
Do gassho every morning and evening
Keep in your mind and recite
Usui Reiki Ryoho
Improve your mind and body
I would like to say thank you to Bill for embodying all this and showing how powerful it can be and how far and wide the ripple of that little pebble can spread. Treating all illnesses, not worrying or angering about the situations people face or the fact that you are facing them too, being compassionate to yourself and others, practicing every day and last but not least being humble. I know this award was not your cup of tea but it was well deserved and that's coming from an English woman – we know a thing or two about tea! I also know this will be embarrassing for you but I really hope not "too embarrassing" and you will put your trophy in pride of place as a big pat on the back for all your hard work, and a huge, massive source of inspiration for the rest of us to try and match it.
Here are some more thoughts on Bill's award from Frans and from Kathleen Prasad, our San Francisco organiser and founder of the Shelter Animal Reiki Association.
Frans says: "Bill is a real saint, always working hard to help others in their healing progress. Since I met Bill I have seen a tremendous growth in him spiritually, which means for me he is walking his talk. He embodies the precept show compassion to yourself and others and I cannot recommend him highly enough."
Kathleen says: "Bill is an extraordinary person who gives so much to so many animals and people. His quiet and humble spirit wins over everyone he meets! We are blessed to have him part of our SARA team. I will always remember watching him practice in my Level 3 training with Mr. Murphy, an elderly goat who is afraid of men. Bill patiently and without expectations stood nearby and simply offered Reiki. Mr. Murphy eyed him suspiciously at first, but once he sensed Bill's gentle presence was able to slowly relax into the energy–even choosing to lay down to take a Reiki nap! It was beautiful to watch the trust unfolding so quickly between them. Bill has also taught our SARA teachers about working in hospice situations, which is a great support to us as we support animals in their final days. Bill joined us in October at the AHVMA conference in Kentucky to educated vets about animal Reiki and again, his gentle way with people is a great model for all Reiki practitioners and a wonderful way to spread the word about Reiki! Thank you Bill!"
Heather Alexander is a Partner Teacher of the International House of Reiki. Find out more here: www.brooklynreiki.com