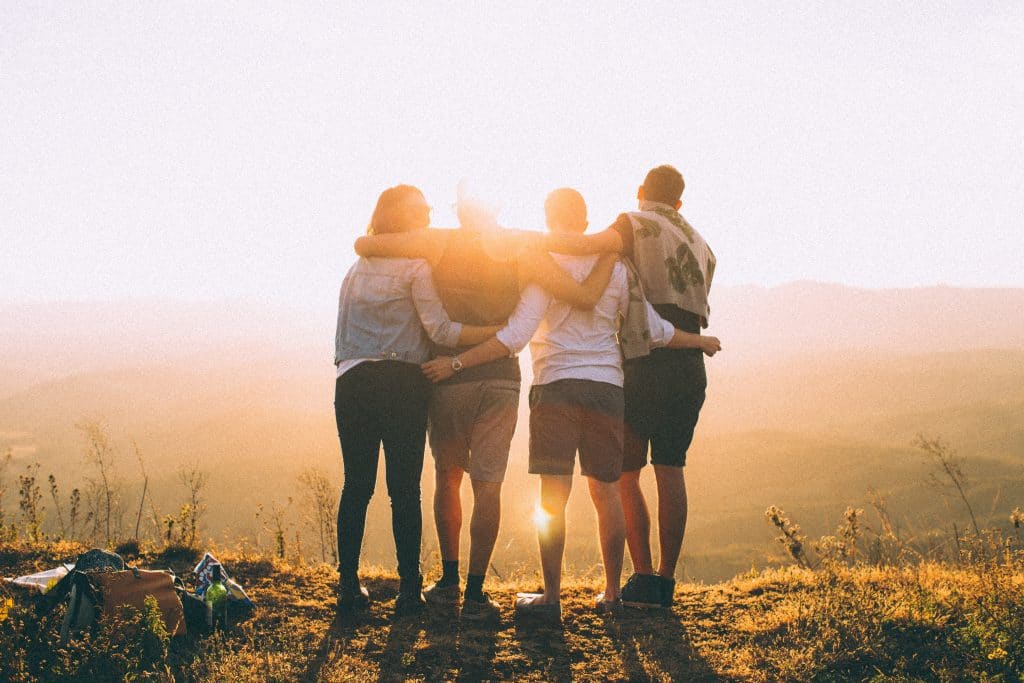 What it is that people get out of a Reiki community?
Exchange of skills
Each individual knows his or her own way around their Reiki practice. Many have discovered personal insights through the practical experience of the system of Reiki. This individuality can be a blessing as it offers others the chance to view the system through different eyes. In this exchange of skills you might discover ways of being and practicing that support your own balance. And in this mutual exchange of skills, others may learn the same from you. The perfect symbiotic relationship!
Discussion
Opening up through discussion is yet another exchange, one where your blossoming thoughts pollinate the blossoming thoughts of others. Cross-pollination creates new and unusual thought waves that make this world an interesting and creative place. Discussion also stimulates a quest for inner truth that is yet another path leading to the door of deeper understanding.
Enhancing energy
Working together in a group enhances energy work. Each participant adds his or her own intent and enthusiasm to that group energy and this determines the feel of the group. If everyone works towards the greater good then the power of such a community can be astonishing; uplifting each participant far from the regular sense of everyday empowerment achieved on one's own.
Walking the path together
Finding others who share your love and enthusiasm for a subject allows you to open up and share you inner thoughts in the knowledge that your new friend is likely to have had similar experiences to your own. This can engender a great sense of freedom and release for everyone involved plus a deeper connection with your fellow human beings. Connecting strongly with others satisfies the gregarious nature of human kind, which is our love for connecting and being with others. Yet, this natural quality is often overshadowed by our inhibitions. Joining with others on the same path gives you the chance to let these inhibitions fall and enjoy fully the company of others and their journey.
Making friends
Meeting like-minded people is the perfect opportunity to extend your friendship circle. Perhaps there are people you may have heard of through others or you might simply be surprised with a totally new meeting. The joy of friendship is something you can take away with you from any gathering and nurture.
Strength in numbers
Looking at this from the bigger picture, organisations like ARC and CARO realise that the power of community creates strength in numbers. This has given them the power to politically lobby the government on behalf of the Reiki community, to raise greater general public awareness, and to support the system of Reiki in gaining a high profile as a complementary therapy let alone what they can do for their members.
Contemplating all these benefits to the Reiki community we thought about ways we could help in bringing people together. Our answer has been to develop the National Reiki Retreat and this will be its second year.
We found that many of the above benefits plus more could be derived from coming together when the purpose is Retreat. And we don't mean any old Retreat – but one at the beach, nestled in a rainforest in beautiful North Queensland in winter! It is hard to think of anything more delicious at that time of the year. This is why we created the National Reiki Retreat.
Relaxing environment
Ahhhhh, relax.
It is well known that the system of Reiki supports one's wellbeing and in turn this supports a positive health outlook. Well, imagine coupling a totally relaxing environment to that goal. In such a beautiful environment – without tv, deep in nature's womb – you can recentre yourself and find yourself back in the flow of the universe, achieving what should be achieved rather than what you are intellectually forcing to make happen.
Nature is the greatest teacher
Learn from your environment. Walk in nature, sleep in nature, daydream in nature. Give over and see where it takes you.
Humanity's place is in the nature and yet we spend most of our lives disconnecting from it through the buildings we build, the communication methods that replace in-person contact, the plastic foods we eat and touch, our methods of relaxation that numb rather than soothe the brain.
Touch the earth, hear the animals, feel the sea and smell the rainforest. These reminders reconnect us to where we are meant to be and where we perform to the best of our ability.
Take stress out of the equation
In our everyday lives we rush, we stress. Stress is the killer, the one that will make your life on this planet miserable and short.
Take stress out of the equation and see where you are and who you are. You can give yourself the time to experience this new (or is it old?) you during Retreat.
This challenge we will put to you now… Remember this! Come back into your everyday life, renewed and with new purpose to retain a stress free you.
Personal development is priority number 1
Extended, focussed intention on practice allows you to go deeper. Taking the time out to work solely on your self-development is giving you the leap you need to move to a new phase in your personal development. There are very few opportunities where you can, for days at a time, forget the outside world and let your personal development become priority number 1.
Learn new skills
You never stop learning. This is the perfect environment – you are open and willing – to pick up new hints and ideas about your practice. With the National Reiki Retreat the facilitators are Frans and Bronwen Stiene, with 20 years of experience between them in the field of Reiki and energetic healing. That in itself is a great opportunity!
Delve deeper into who you are
All the points mentioned in this piece point in one direction – by coming together in the Reiki community you benefit in a multitude of ways. They reverberate through your life positively affecting your family, friends, colleagues – in fact, anyone you meet or have dealings with. Watch this spread and see the world gradually change. It all begins with YOU.
Come to the National Reiki Retreat with the opportunity to stay on for the Shinpiden Level III Reiki Master/Teacher Course, Mission Beach, North Queensland, Australia
All Reiki Levels & Schools Welcome!
13th -18th June 2009
4 days/5 nights

Bronwen and Frans Stiene are the co-founders of the International House of Reiki and co-authors of The Reiki Sourcebook, The Japanese Art of Reiki, Your Reiki Treatment, The A-Z of Reiki Pocketbook and the Reiki Techniques Card Deck. Bronwen and Frans teach in the USA, Europe and Australia. Visit the Courses page to find a course near you.