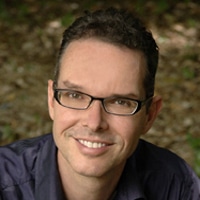 Vertaald door Ad Seelt
Terug uit Japan, 26-05-2016
Op vliegveld Narita in Japan, Wow, wat een reis! Ik denk dat het maanden gaat kosten om dit allemaal in me op te nemen. Zóveel heb ik herontdekt over mijzelf en over Mikao Usui's lessen. De eerste zeven dagen bracht ik door met een Tendai Ajari (Ajari is een priester die andere priesters kan trainen). Zijn naam is Takeda Hakusai en hij is een Deshi (directe leerling/student) van wijlen Dai Ajari Sakai Yusai, die in zijn tijd één van de bekendste priesters in Japan was omdat hij de extreem zware Kaihogyo twee keer deed! 
Hakusai Ajari heeft me hard laten werken, de wektijd was 3 of 4 uur 's ochtends, en naar bed om ongeveer 23 uur. Hij leerde me Mikkyo- en Shugendo oefeningen, welke volgens hem verbonden zijn met Mikao Usui's lessen. Hij leerde me een Shugendo dharani waarin het woord Reiki ook wordt gebruikt. Natuurlijk was het woord Reiki al voor Mikao Usui in allerlei soorten contexten in gebruik maar in deze specifieke context is het heel erg verbonden met de Dai Kômyô, de principes en verwijst het ook naar de essentie van het helpen van andere mensen. Hij toonde me ook waar de Reiju vandaan komt en hoe deze ook verbindt met "afstands heling". We hebben veel gepraat over Mikao Usui en zijn meer innerlijke lessen, de weg naar verlichting. 
Ik had het geluk te kunnen trainen met Hakusai Ajari omdat hij ook getraind is op de Berg Hiei en daar ook zijn eigen klooster had. Ik heb zoveel geleerd van Hakusai Ajari, zoveel inzichten en ervaringen verkregen, te veel om op dit moment in woorden om te zetten.
Na de training ben ik in de heilige bergen van Yoshino gaan trainen met een Shugendo priester genaamd Kuban. We brachten 6 dagen in de bergen door, 4 nachten op de berg Omine, 1720 meter hoog. De berg Omine is al bijna 1300 jaar een Shugendo trainings gebied! Ik moest allerlei soorten tests doen, zoals over een klif hangen, met het hoofd naar beneden, om je te helpen je angsten los te laten, een oude Shugendo oefening (hoewel ze me niet zover naar beneden lieten gaan als ze met één van henzelf zouden hebben gedaan). Één van de tests kon ik niet doen omdat mijn hoogtevrees te groot was, ik moest staan op een erg smalle rand langs een steile afgrond terwijl ik een rotsblok moest bewegen. Zonder enige veiligheidskabels of iets om je tegen te houden als je uitgleed. Mijn hoogtevrees was echt te erg voor deze, de andere tests waren deze angst al aan het uitproberen! We hebben ook uren gewandeld op oude trainings paden terwijl we mantra's scandeerden, de paden zijn steil en ruig. Het pad is vol ladders en metalen kettingen om je op te trekken of als steun om je naar beneden te helpen als je deze paden loopt in diepe meditatie om je te verenigen met de Reiki(essentie) van de bergen. Een priester op de top van de Berg Omine toonde me ook de werkelijke betekenis van het eerste symbool dat we gebruiken in het systeem van Reiki.
Based in Holland, Frans Stiene teaches in North America, Europe, UK, Australia and Asia.
Frans is also the author of Reiki Insights, it is the continuation of his previous book The Inner Heart of Reiki, taking your personal practice and understanding of the system of Reiki yet another step deeper.