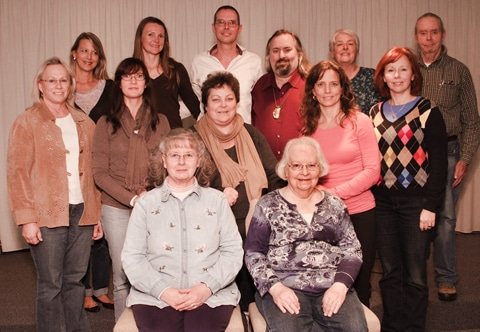 What a lovely bunch of new Shinpiden Reiki Level III students from Chattanooga in the USA.
Here are some of their lovely comments as well:

Thank you for making the light brighter!
Patricia – USA
Thank you for coming to Chattanooga and sharing your wonderful bright light with us.
Patty – USA
I am so grateful that you are my teacher.
Carrie – USA
Learning becomes teachings
Teaching becomes learning
Blessing to you for sharing
I have expanded more.
Eva – USA
I continue to be amazed by your simplicity teaching form, I love it!
And Reiki has been so much better without all the dogma and crap that I have learned over the years.
Don- USA
I feel such gratitude for the time spent with you. You have answered many of my questions without me even asking them.
You have given me encouragement for my journey and I look forward to future teachings from you.
Lee – USA
Thank you so much for this wonderful experience. Your bright light enlightens all you encounter.
Margaret – USA
Bronwen and Frans Stiene are the co-founders of the International House of Reiki and co-authors of The Reiki Sourcebook, The Japanese Art of Reiki, Your Reiki Treatment, The A-Z of Reiki Pocketbook and the Reiki Techniques Card Deck. Bronwen and Frans teach in the USA, Europe and Australia. Visit the Courses page to find a course near you.