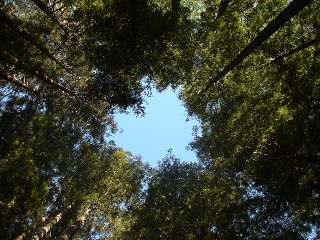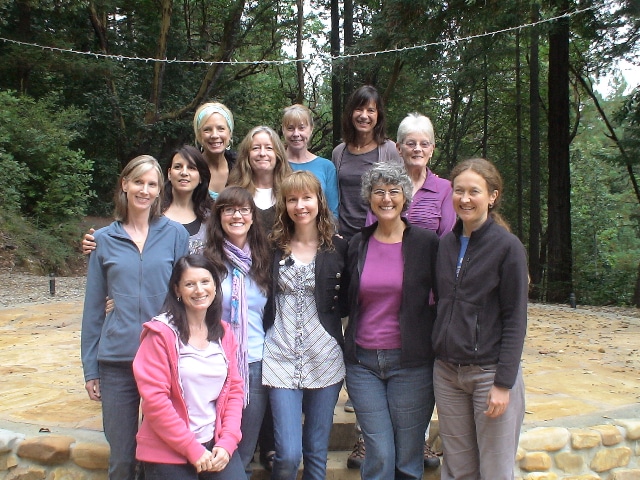 Here are some photos of the beautiful Sequoia Retreat, students chatting, and posing for a Great Group Photo. This last photo is of members of the Shelter Animal Reiki Association who attended the Retreat. Great to see you there gals!
Come and join us at the Sequoia Reiki Retreat in 2012
Well the retreat if officially over. As I wait for my ride to take me away from the retreat center, I thought this would be an excellent time to collect some thoughts about the retreat and share them with you. Since all of you have been through a Frans workshop you know how "challenging" it can be to express what happened.
It's hard to believe I've been gone for nearly a week and just did 4 days of intensive work. Seems like the retreat just got started and then it was over.
The retreat is a VERY different animal than a shinpiden course. I feel like a little contrast is in order because this shows a "whole" new side to Frans as well as whats possible with Reiki.
It seems to me (at least the two times I've taken a shinpiden course) that the energy is very focused. It's all about being immersed into a direct experience of the DKM.
Of course, that "experience" is partnered with various techniques like learning attunements, or reiju etc. So while, it is quite exceptionally deep and profound its more like an introduction, a new beginning into a lifelong love affair with "the great white light". That experience can be healing and it hugely transformative.
Now this retreat was everything like that and nothing like that all at the same time.
At this retreat the focus if there was one was about moving beyond ones illusions and stripping away the layers of "rubbish" hiding your light. There was a great feeling of connectedness to both the people here and the land itself. This was done with intention right at the beginning. What a nice way to start a retreat.
Tony – USA
When the earth shifts it is best that you are sitting down.
Joan – Canada
So simple and profound and always unexpected as the layers peal away. Thank you Frans it has been a blast!!
Bette – USA
I am empty, and yet I am filled completely.
I am alone, and yet I am a part of everything.
I am nothing, and yet I am all that is.
Christine – USA
Thank you for providing one awesome experience after another. I feel so blessed to have met a teacher like you. My Reiki light is expanding and look forward to the next retreat.
Linda – USA
Thank you so, so, so much for the lovely 4 days. My life has been changed for better.
Olivia – USA
It was a wonderful retreat – a powerful Reiki beginning for me. Thank you!
AJ – USA
Thank you Frans, for your wisdom, your knowledge and playfulness. I leave this retreat today with a heart full of love and compassion.
Monique – USA
Bronwen and Frans Stiene are the co-founders of the International House of Reiki and co-authors of The Reiki Sourcebook, The Japanese Art of Reiki, Your Reiki Treatment, The A-Z of Reiki Pocketbook and the Reiki Techniques Card Deck. Bronwen and Frans teach in the USA, Europe and Australia. Visit the Courses page to find a course near you.