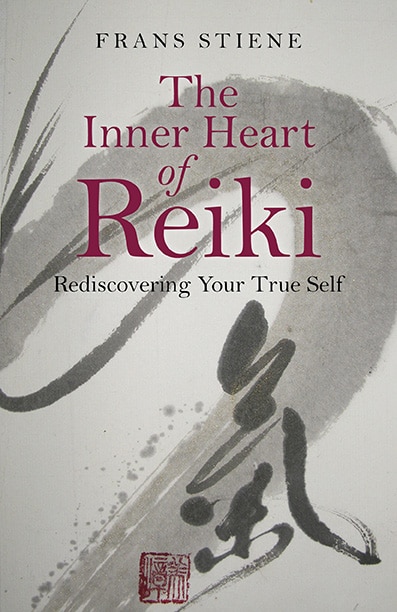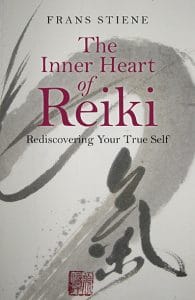 Sacred text– communing with Reiki – Review of The Inner Heart of Reiki –

Rediscovering Your True Self by Mara Harnett.
Today is a good day to re-read some chapters of Frans Stiene's The Inner Heart of Reiki: Rediscovering Your True Self. Today is also the perfect day to practice one of the meditations I have learned from Frans, called Joshin Kokyu Ho. Today is a good day to strengthen my center, to nourish the hara, with a breathing meditation that revitalizes in a natural, easy way. As Frans teaches it, this meditation is one of the foundational practices of the system of Reiki upon which we harmonize our Mind, Body and Energy. Frans lives this Reiki practice as only a true master can; and is sharing from his own direct experience the mysteries of Mikao Usui's teachings, walking an esoteric Japanese path that Usui walked, as it were. And– he is taking us along with him with practices that have become accessible to us on account of this dedication.
Frans invites us to practice this system so that we will have our own fluid and organic connection to Reiki, to our True Self. What is uncanny and fascinating about this book is that it really reads as a living, sacred text. Frans shows the interrelatedness of the five elements of the system of Reiki–Mantras/Symbols, Reiki Precepts, Meditations, hands-on healing, and Reijus– to one-another –and, as he writes about it- to the three mysteries of Mind, Body and Energy. His own practice has unlocked these ways to show how they contain one another; each of the five elements builds life-long preparation to re-discover and commune as non-dual True Self. I am so happy to partake of his teachings, with small steps in practice, and to have access to this esoteric way of Reiki.
Frans shares insights in this beautiful book about kindness, about compassion, about intimacy, that are embedded in direct experience with Reiki. While being quite the consummate scholar, and researcher, this book is always directly with the communion of True Self, which is Reiki. He sheds light on practices for the Body, for the Energy, for the Mind, but always the purpose is the whole harmony of the direct realization that is pointed to. All is interrelated in the most delightful, and natural way. Each short chapter contains a mountain of wisdom, and makes it possible to read one chapter at a time, and then resume a Reiki Meditation, if one likes. This is how I read the book– as part of practice. To re-discover the Great Bright Light that we already are, might look like practicing Reiki meditation every day. And to strengthen the body and mind to face our day…. that may look like contemplating the precepts.
All of these practices bring us to natural integration, in communion with Reiki, True Self. Reiki practice as taught here, brings stamina and harmony for our tasks at hand, for our day; brings us into harmony; brings happiness. New perhaps to those not familiar with a non-dual approach, is the lack of judgment- making, the lack of distinctions of labeling, the absence of express diagnosing and treatment, that may be standard in many healing methods. The healing is far reaching and deep because of its source and nature as compassion.
Another essential characteristic is that the Reiki practices are meditations and a spiritual practice that one must cultivate in oneself. Because Frans is steeped in this practice so very deeply, we can partake of his example, and his tremendous inspiration and follow by developing our own practice. This is a book to keep close by as a companion to one's daily Reiki practice. Thanks Frans!