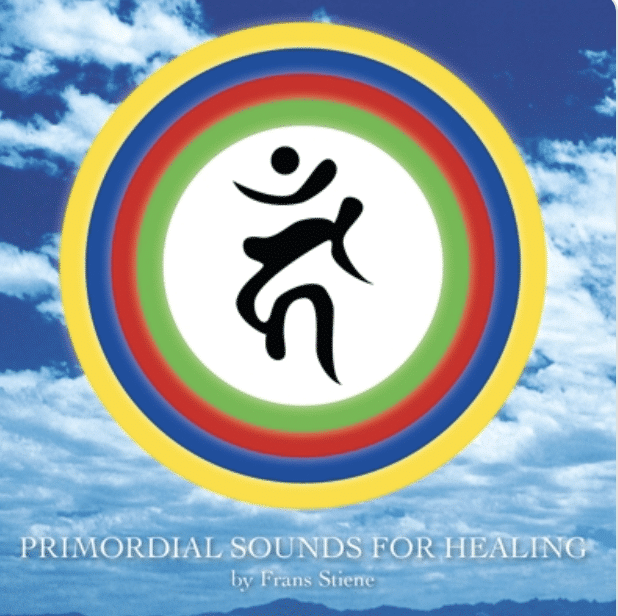 Frans Stiene's new CD Primordial Sounds for healing resonates with me being a yoga teacher and practitioner. In yoga it is believed that you can connect, or yoke your body mind and spirit, and vibration plays a large part in that connection. The vibration of AUM is an example of that.
When we chant in yoga we use Sanskrit primarily because there is a vibration that is given when you use Sanskrit that you do not have if the chant is in say English. It is the same on the CD with the chants being true to the language that it were first written I, so the vibration and sound frequencies remain the same as if Mikao Usui were doing the chanting himself.
We, in Cincinnati, have a group that meets once a month to deepen our connection and to learn from one another about the system of reiki. In these monthly gatherings we almost always chant together. I personally chant often alone in my house. When we meet as a group the chanting always feels deeper and I leave with a feeling of touching the energies of the mantras much more than when I do it alone. After chanting with the CD at home I get that same feeling afterward. It is like chanting with my reiki sangha. It is like having Frans sitting next to you during chanting. I am certain we will make use of this CD in our monthly meeting.
One of the eight limbs of yoga is Pranayama or breathing exercises, chanting with this CD gives me a good pranayama workout. Pranayama is about moving the Prana (energy) which is the same thing as Ki through the body by means of the breath. Energy is said to travel with the breath. By chanting we are moving the energy down to the hara or power area, and then throughout the body. What is nice is that by learning to chant from the hara I have improved on my Sanskrit chanting. I have since taught my students to chant from the hara when doing traditional yoga chanting, and they have reported that the chanting is deeper and more meaningful.
I have studied Buddhism for many years; there is a tradition in especially Tibetan Buddhism called oral transmission. The Dali Lama has talked about when he was young, having monks reading to him early buddhist text for hours a day. This is done I believe, so that the listener could hear with the inner ear and subconsciously have a better understanding of the concepts that are being taught. Listening to the heart sutra for me is like that. It is placed wonderfully after the reiki chanting to allow all those vibrations to settle.
This CD was such a wonderful surprise for me and will be one of my most useful tools that I have to deepen my reiki practice and my spiritual path. The sound quality is great, and the mix is great, and having the simple chanting going on without any additional music make it ring true and have a more organic sound. I would highly recommend it to anyone who is serious about where they want to go within the system of reiki.
Jeff Emerson Reiki/Yoga Teacher
Certified Thai Yoga Massage
Web: reikiease.com