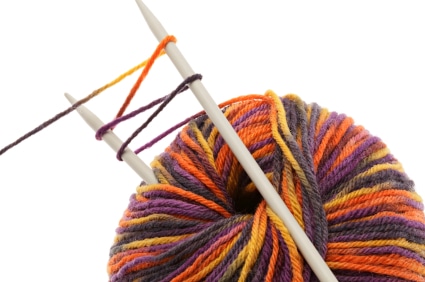 The other day someone asked me:
Frans, do you do Reiki drumming? 
I said:
No, but I do Reiki knitting!
Reiki means spiritual energy and one of the main aims within the Japanese system of Reiki is to realize that we are Reiki, or Spiritual Energy, in the first place. 
So whatever we do, no matter if it is going to the toilet, eating, knitting, bike riding, talking, walking, sleeping, work… it is filled with Reiki.
Coming to terms with the demands of modern society can cause us to compartmentalize our lives. For example, in the morning we might put on our meditation hat and do a 15 minute Reiki meditation, only then "getting on with life" – often leaving the Reiki on our meditation pillow.
By practicing in this way spiritual energy is not integrated into our lives. Sticking your practice in a box gives you a very limited experience of it. 
Consciously bringing the spiritual energy with you from your meditation pillow into your daily life, ensures that every action becomes filled with the benefits of Reiki. The key to this is to remember, through every action you make, that you are Reiki.
So from today on make the conscious intent to Be Reiki in everything that you do. And even if, like me, you don't do Reiki drumming, whatever it is that you DO do, do it with Reiki.
PS: To be honest I am not a great knitter either…
Based in Holland, Frans Stiene teaches in North America, Europe, UK, Australia and Asia.
Frans is also the author of Reiki Insights, it is the continuation of his previous book The Inner Heart of Reiki, taking your personal practice and understanding of the system of Reiki yet another step deeper.