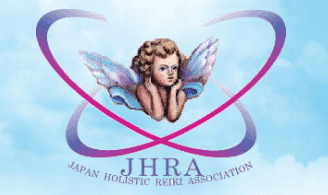 Frans and Bronwen Stiene are interviewing Reiki associations around the world with The Reiki Show Podcasts.
Today we have with us Kansaku Yosei, the chairperson of the Japan Holistic Reiki Association. The JHRA began officially in 2003 in Japan and is a non-profit organisation.
Its vision is to help people understand Reiki from its traditional perspective, to support the provision of Reiki as a social contribution and to bring Reiki schools together in their commonalities rather than their differences.
Compassion and Harmony are two very important basic concepts at the base of the JHRA vision.
Kansaku Sensei has had her own personal journey of healing after being sick since she was a child. She found Reiki to be very helpful for her and is now performing Reiki in hospitals and was the first Reiki practitioner to do so in Japan.
This interview is in Japanese with a translator so it is an interesting experience for those of us who are English speakers and may require a little more patience than you normally need for a podcast but we do hope that you find it as worthwhile as we did. We believed it would be far more interesting to hear the chairperson speak in her own language so that you can hear her voice and follow her meaning. In this way, too, a Japanese person can listen to the interview with as much pleasure as an English speaker and, hopefully, we can all make a personal connection with Kansaku Sensei. We would like to extend our sincere thanks to Reiki practitioner Yasuda Satoshi for his excellent translation, thoughtfulness and helpfulness.
By the way: the term "master member" that is discussed in the interview does not relate specifically to those who are trained as Reiki masters but refers to all individuals (not schools) who are members of the JHRA. We hope this does not confuse you!
Visit the JHRA website – it even has an English page.
Bronwen and Frans Stiene are the co-founders of the International House of Reiki and co-authors of The Reiki Sourcebook, The Japanese Art of Reiki, Your Reiki Treatment, The A-Z of Reiki Pocketbook and the Reiki Techniques Card Deck. Bronwen and Frans teach in the USA, Europe and Australia. Visit the Courses page to find a course near you.