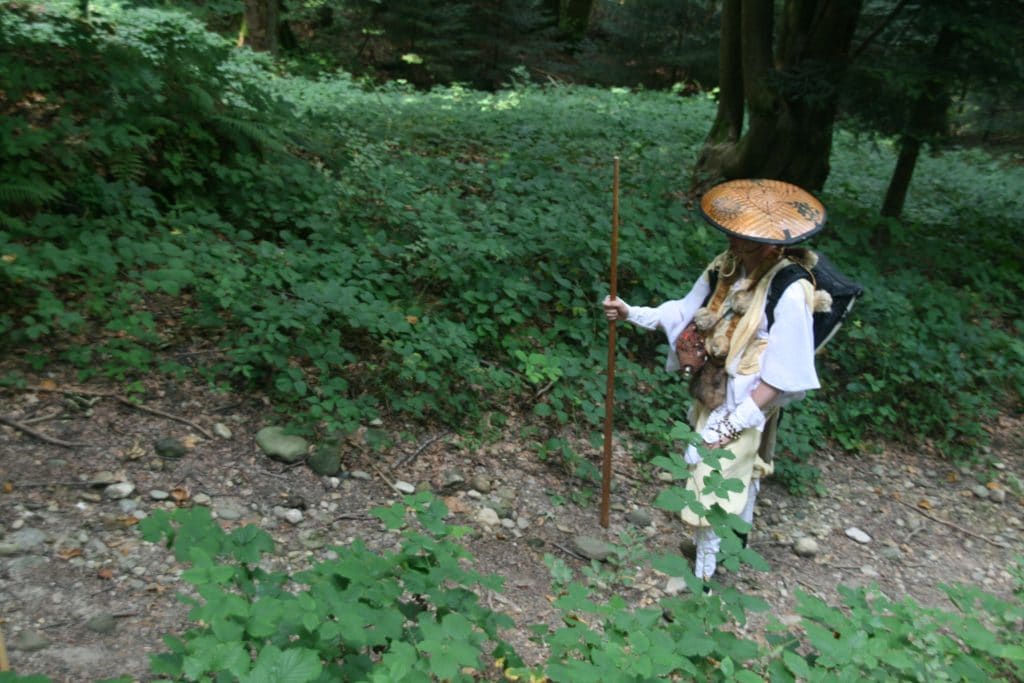 Vertaald door Ad Seelt
Het hart van reiki is het ontdekken van je Ware Zelf en om anderen te helpen op hun pad om hetzelfde te bereiken.
Het wordt gezegd dat Mikao Usui een Lay monnik was, waarschijnlijk van de Tendai Boeddhistische traditie, omdat de berg Kurama, waar hij 21 dagen mediteerde, werd geassocieerd met het Tendai Boeddhisme in de tijd waarin hij leefde, studeerde, oefende en onderwees.
Binnen het Tendai Boeddhisme zijn aspecten van Shugendo , een vorm van het berg Boeddhisme. Daarom werd ook gezegd dat Mikao Usui Shugendo beoefende.
Het is interessant op te merken dat binnen het Shugendo er specifieke 21 daagse meditaties zijn die in de bergen worden uitgevoerd. Ten tijde van Mikao Usui, was de berg Kurama erg bekend als oefeningsplaats voor Shugendo beoefenaars.
'De invloed van Shugendo op de oorsprong van veel van de nieuwe religieuze bewegingen in Japan bijvoorbeeld, wordt steeds meer erkend.' -Paul Swanson, Permanent Fellow en directeur, Nanzan Institute for Religion and Culture
De komende maand Mei zal ik naar Japan gaan om in de voetstappen van Miako Usui te treden en zal ik een Lay Shugendo monnik worden bij een prestigieuze Shugendo tempel. Gedurende deze drie weekse training zal ik twee van mijn Shugendo onderwijzers ontmoeten. Met één van hen zal ik twee weken lang diep in de Japanse bergen gaan om te graven in ons Ware Zelf. Deze weken houden in; meditaties in grotten, onder watervallen staan ter purificatie, oefeningen bij verschillende tempels en in de steile bergen van Japan lopen. Ik was erg gelukkig om de juiste onderwijzers te vinden die bereid waren me mee te nemen op deze unieke reis. Ik ben dankbaar voor deze kans, omdat het niet makkelijk is te worden uitgenodigd om een Lay monnik te worden en te trainen met dit soort leraren en beoefenaars.
Ik werd recentelijk door één van mijn Shugendo onderwijzers dat reiki ook vermeld werd in een ioude Shugendo Sutra. Deze Sutra heeft specifieke oefeningen die ik ook op deze reis hoop te leren.
"Ik ben bang dat Reiki in de Sutra en de moderne Reiki behoorlijk van elkaar afwijken. De één is geworteld in de Japanse Shugendo traditie en de ander niet. Het belangrijkste is dat als je de kracht van Reiki in de Sutra wil voelen je de oefeningen moet beheersen."- Takeda Hyakusaki Ajari
Ik ga deze reis doen om twee specifieke redenen, welke allebei zijn verbonden aan; "toon compassie aan jezelf en anderen". Ik doe deze reis voor mezelf, om dieper in het herinneren van mijn Ware Zelf te gaan zodat ik enige persoonlijke zaken en tekortkomingen kan loslaten. En ik doe deze reis voor al mijn studenten, zodat ik een betere onderwijzer kan zijn en ook sommige van deze lessen met hen kan delen, omdat niet iedereen in de gelegenheid komt en het verlangen heeft om te reizen en gedurende een aantal weken te trainen, diep in de bergen en dalen van Japan.
Based in Holland, Frans Stiene teaches in North America, Europe, UK, Australia and Asia.
Frans is also the author of Reiki Insights, it is the continuation of his previous book The Inner Heart of Reiki, taking your personal practice and understanding of the system of Reiki yet another step deeper.