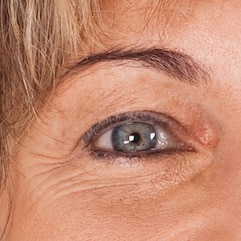 "If you can't heal yourself, how can you heal others?" is the answer to a question by Mikao Usui in the Q&A section of the Reiki Ryoho Hikkei as handed out by the Usui Reiki Ryoho Gakkai.
What kind of healing is Mikao Usui talking about? Healing the pain in your knee? Or is he talking about a deeper kind of healing? To answer this question we need to look the most important element of the system of Reiki, the precepts:
For today only
Do not anger
Do not worry
Be humble
Be honest in your work
Show compassion to yourself and others
What kind of healing is envisaged when we read the precepts? They do not mention physical pain. They do not say "For today only heal your bad knee."
The precepts relate a state of mind; that of healing our anger and worry. At the deepest level the precepts direct us to heal our grasping of the "I". When we let go of the "I", there is no longer an "I" to get angry or worried. When we let go of the "I" we become One with the universe. This ultimately helps us to become a clearer vehicle for helping others to heal themselves.
This process of healing our own grasping of the "I" before helping others makes clear that Mikao Usui created the system of Reiki as a spiritual practice.
And, yes, of course, the wonderful side effect of this practice is that it also makes possible the healing of our physical being. That knee may possibly get better too. Although,we must never forget that physically our bodies will all die one day. But think on this: HOW would you like to die? Full of anger and worry? Or in a state of peace and serenity? 
Mikao Usui's statement is a very powerful one. He gives us clues on how to practice the system of Reiki and on how to become a clearer vehicle for healing others. 
The spiritual masters of old spoke of healing of the self from a spiritual viewpoint, however, today, we have grown to see ourselves differently. In line with our primarily physical concept of medicine and a body oriented society, it is the human form that takes precedence.
But the truth remains that we can only create a better world if we let go of our own grasping of the "I".
Bronwen and Frans Stiene are the co-founders of the International House of Reiki and co-authors of The Reiki Sourcebook, The Japanese Art of Reiki, Your Reiki Treatment, The A-Z of Reiki Pocketbook and the Reiki Techniques Card Deck. Bronwen and Frans teach in the USA, Europe and Australia. Visit the Courses page to find a course near you.