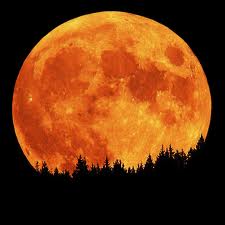 All instruction is but a finger pointing to the moon; and those whose gaze is fixed upon the pointer will never see beyond. Even let him catch sight of the moon, and still he cannot see its beauty.
Buddha
This famous saying about the finger pointing to the moon is highly relevant to the system of Reiki. The finger within the system of Reiki represents the five elements: symbols/mantras, hands on healing, meditations, attunements/reiju and the precepts. It is very easy to become attached to the finger! We mustn't forget that these practices are just the finger pointing to the moon; tools and instructions to discover your own inner Great Bright Light.
Yes they are important, for without them we would not be able to find the moon. But, if we think that it is the attunement, for example, that does the trick or the symbols/mantras, then we are focusing on the finger and not on what it is pointing out.
So take a step backwards and look at the tools and instructions within the system of Reiki and see where it is that they are really pointing to.
Bronwen and Frans Stiene are the co-founders of the International House of Reiki and co-authors of The Reiki Sourcebook, The Japanese Art of Reiki, Your Reiki Treatment, The A-Z of Reiki Pocketbook and the Reiki Techniques Card Deck. Bronwen and Frans teach in the USA, Europe and Australia. Visit the Courses page to find a course near you.