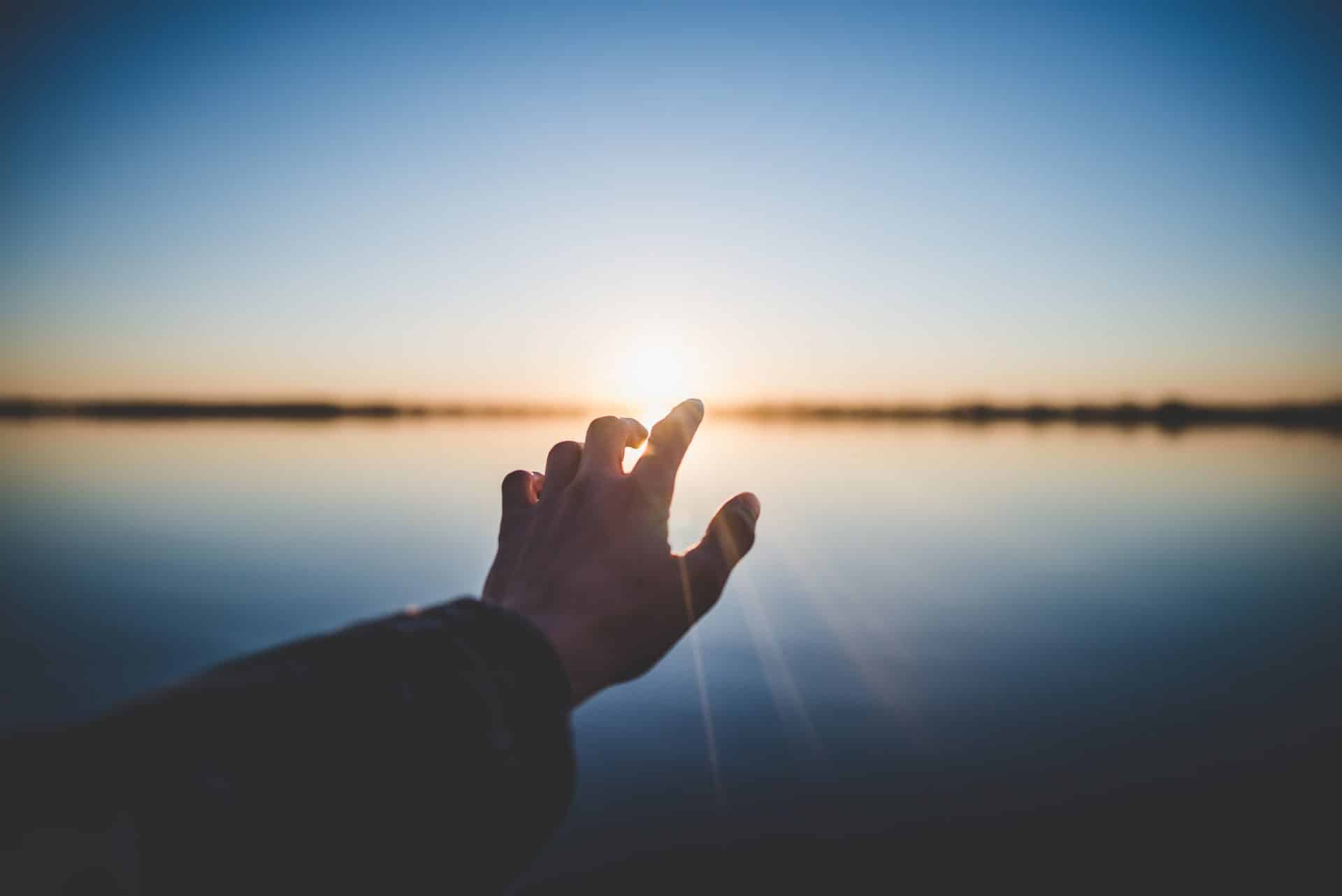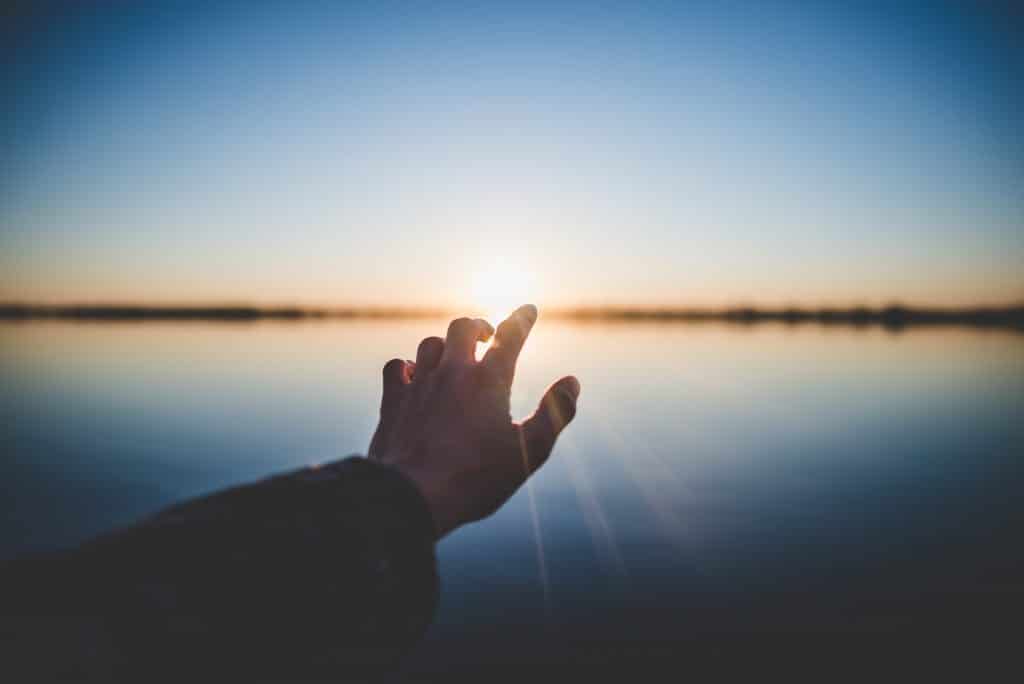 Edited by Maril Blanchard
Today's article focuses on a single question: What is hands on healing, as practiced within the traditional Japanese system of Reiki?
Throughout the article, we will be quoting Yanagi Sōetsu (1889 – 1961), a Japanese philosopher who, in the late 1920s, founded the folk craft movement (Jp. Mingei) in Japan. We believe that he cogently expresses a philosophy that underlies many traditional Japanese practices — such as tea ceremony, flower arranging , martial arts, and meditation — and is deeply embedded in everyday Japanese life.
In turn, becoming familiar with this underlying philosophy will help us gain a clearer idea of critical influences on Mikao Usui (1865 – 1926) and his teachings.
No Mind
Let us begin our exploration with the following quote.
First put aside the desire to judge immediately: acquire the habit of just looking. Second, do not treat the object as an object for the intellect. Third, just be ready to receive, passively without interposing yourself. If you can void your mind of all intellectualization, like a clear mirror that simply reflects, all the better. This nonconceptualization — the Zen state of mushin ("no mind") — may seem to represent a negative attitude, but from it springs the true ability to contact things directly and positively.
Yanagi Sōetsu is saying that, from a traditional Japanese perspective, our mind needs to be like a mirror reflecting the entire universe, without conceptualization, without judgment. It is only in that state of mushin or no mind that we can connect with and know the world. He illustrates this perspective with the following story.
Once there were three people who took a walk in the country. They happened to see a man standing on a hill. One of them said, "I guess he is standing on a hill to search for lost cattle." "No", the second said, "I think he is trying to find a friend who has wandered off somewhere." Whereas the third said, "No, he is simply enjoying the summer breeze." As there was no definite conclusion, they went up the hill and asked him. "Are you searching for strayed cattle?" "No," he replied. "Are you looking for a friend?" "No," again. "Are you enjoying the cool breeze?" "I am just standing" was the answer.
Each of the three observers 'saw' the man based on what they judged to be important — cattle, friend, and summer breeze. By imposing their perspective on their seeing, they could not just see a man who was just standing.
How might this apply to hands on healing? Let's apply Sōetsu's story to this question: Three people see a practitioner performing a hands on healing session. The first person says that the practitioner is giving Reiki to the client. The second person says, no, she is looking for byosen so that she knows which symbol to use. The third one states that she is taking away negative energy from the client. As each had a different idea about what the practitioner was doing, they decided to ask her. "Are you giving Reiki to your client?" No, she replied. "Are you looking for byosen so you know which symbol to use?" No, she replied again. Then you must be taking out negative energy? No, I just Be with my client.
When we just Be with our client, which of course is not that easy, we are like a mirror, completely clear with no need to make a judgment that the client doesn't have any Reiki so we need to give it to him.
No need to make a judgment about what kind of byosan we might feel and then use a symbol or not. No need to make a judgment about what is negative and positive energy. From a traditional Japanese perspective, we could say that we are just Being.
This idea of just Being is reflected in the fifth precept within the system of Reiki: be compassionate to yourself and others. The root meaning of compassion is to be able or willing to endure with (com = with; passion = from the Latin patī, which is to suffer, endure, allow, or submit). In other words, to be compassionate is to just be, in the moment, without judgment.
Not Two
But, how can a hands on healing session be compassionate, in the moment, without judgment? Again, Yanagi Sōetsu can provide valuable insight into this question. He states, "So long as the man who strikes the drum and the drum that is struck are two different beings, true music can never be born."
In other words, as long as there are two — drummer and drum, observer and observed, practitioner and client — there will be a separation that prevents the emergence of true music, seeing, or hands on healing. Sōetsu further explains this idea, with the following statements.
We human beings are accustomed to thinking, "I am now painting a picture", or "I am now weaving a cloth." According to Buddhism, however, such phrases express a dualistic relationship from which no true picture or cloth can result. Buddhism says that the root of the dualism is the word "I" and that it must vanish, until the stage where "picture draws picture" or "cloth weaves cloth" is reached. In one of the Buddhist scriptures is the phrase "Buddha with Buddha," which may be taken to mean "from Buddha to Buddha," and that in turn means that all true actions take place between Buddha and Buddha. Instead of man turning to Buddha or Buddha to man, Buddha turns to Buddha, all distinction or opposition between Buddha and man having disappeared. Put in another way, one may say that "the thing turns to the things itself".
When we first start performing hands on healing sessions, we often think: I am doing a treatment, I am performing a hands on session, I am healing someone.
But, as we go deeper into the practices within the system of Reiki, we let go of this kind of thinking. We let go of the idea that our client is unwell, sick, needs healing. We let go of the notion that we are the practitioner and they are the client. We let go of the concept that we are doing something to someone. In short, we begin to embody the Okuden Level II symbol/mantra HSZSN, which in essence means: I am right mind.
But what does "right mind" mean? It means that when we perform a hands on session we don't see any difference between giver and receiver, practitioner and client. As we become more open, in the moment, and without judgment, we see the hands on session as "Reiki with Reiki" and "True Self with True Self."
As our 'right mind' ripens, we begin to embody the Shinpiden Level III symbol/mantra DKM, which symbolizes non-duality. Think about this: As our hands touch another person, that other person is also touching our hands. A hands on session is not a one-way transaction, from practitioner to client. Who is the giver and who is the receiver when the interaction is True Self with True Self?
That non-dual, no-mind mind is reflected in the precepts. It is only when we let go of the "I" that there is no more "I" who gets angry, worried, and fearful. There is no more "I" who gets in the way of being humble, honest, and compassionate. Yanagi Sōetsu offers further insight into becoming this non-dual, no-mind mind. He states,
To see the whole directly means to see before thinking, without time
for analysis or discrimination. If we look at things with our
thoughts, we see only a portion, and if we use intellect before we see
understanding is superficial. More can be learned through the power of seeing the whole directly then through intellection.
In order to give free play to intuition, one must not permit anything to intervene between one's self and the object. When that happens, one's self and the object remain separated to the end and intuition can have but a limited sphere to work in, revealing only a partial view of the object. Only after one's self has been reduced to nothing can intuition wield its unrestricted power, for only then is the opposition between that which sees and that which is seen dissipated. 
The viewer is not restrained by subjectivity nor does the viewed and in objectivity; the subject is itself the object, and the object is itself the subject. When intuition is at work, the object is never objectified; or, in Buddhist phraseology, seeing intuitively means entering the sphere of Non-Duality.
Within the system of Reiki, traditional practitioners utilize all five elements of the system — meditation, precepts, symbols, mantras, hands on healing, and reiju/attunement/initiation — as part of their own spiritual practice for letting go of I and ego. As their practices deepen, so too does their awareness. As their awareness deepens and they embody the inner and secret teachings within those practices, then true intuition can emerge. They can see the whole, directly, compassionately, in the moment, and without judgment.
You might ask yourself: why doesn't my teacher teach hands on healing in the traditional Japanese way? Let's look at one last quote from Yanagi Sōetsu, which may offer insight into your question:
Since the Meji Restoration, the overwhelming influx of Western ideas has had such an effect that today the mass of the people neither know nor wish to know their inheritance as Japanese. They regard everything from the West as new and progressive and everything traditional as retrogressive. West as new and progressive and everything traditional as retrogressive. Emulation is one thing, and this blind imitation in the belief that something new is being achieved is misguided because the only true, and at the same time new, things can grow from Japanese roots. Truth is both old and new.
Based in Holland, Frans Stiene teaches in North America, Europe, UK, Australia and Asia.
Frans is also the author of Reiki Insights, it is the continuation of his previous book The Inner Heart of Reiki, taking your personal practice and understanding of the system of Reiki yet another step deeper.