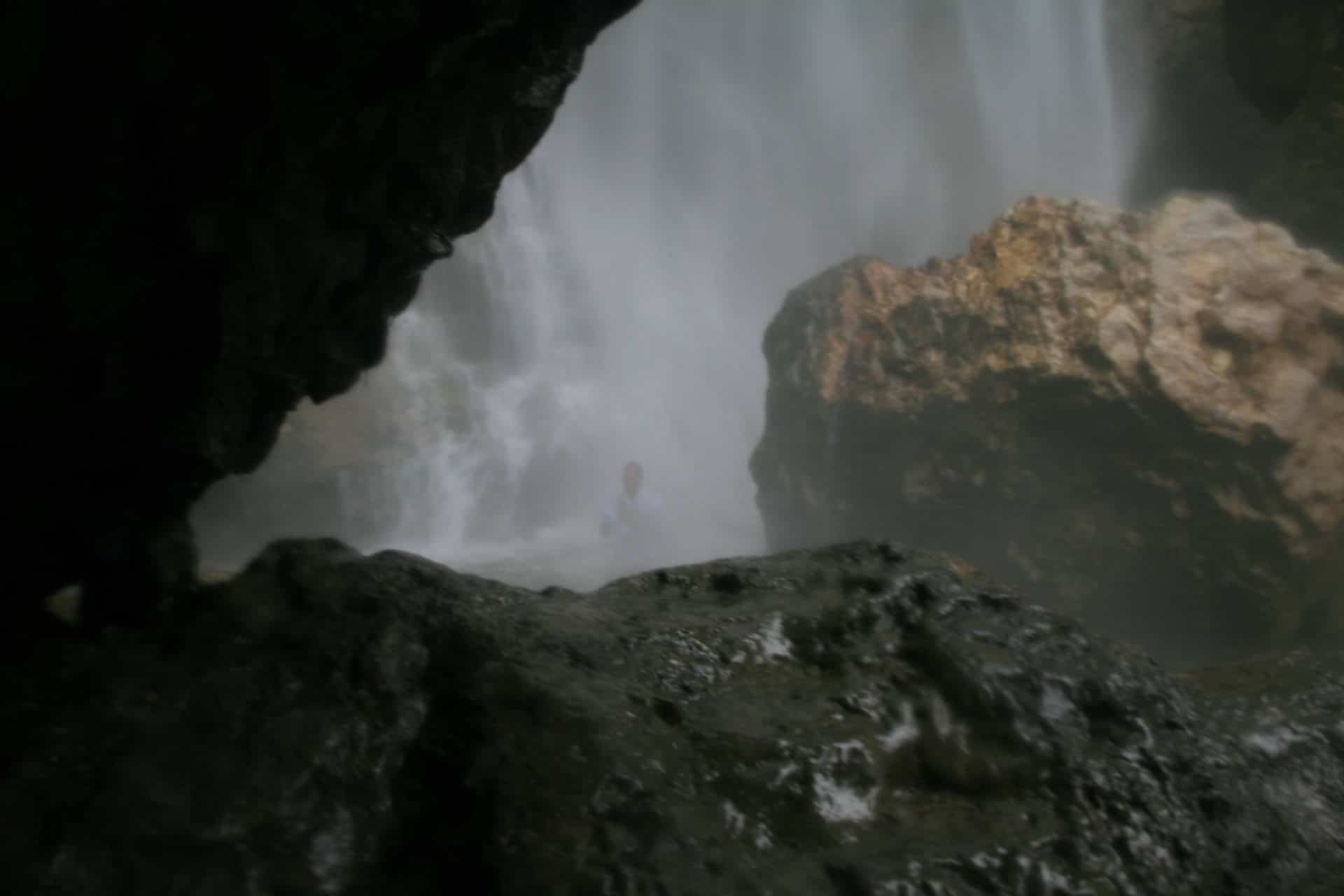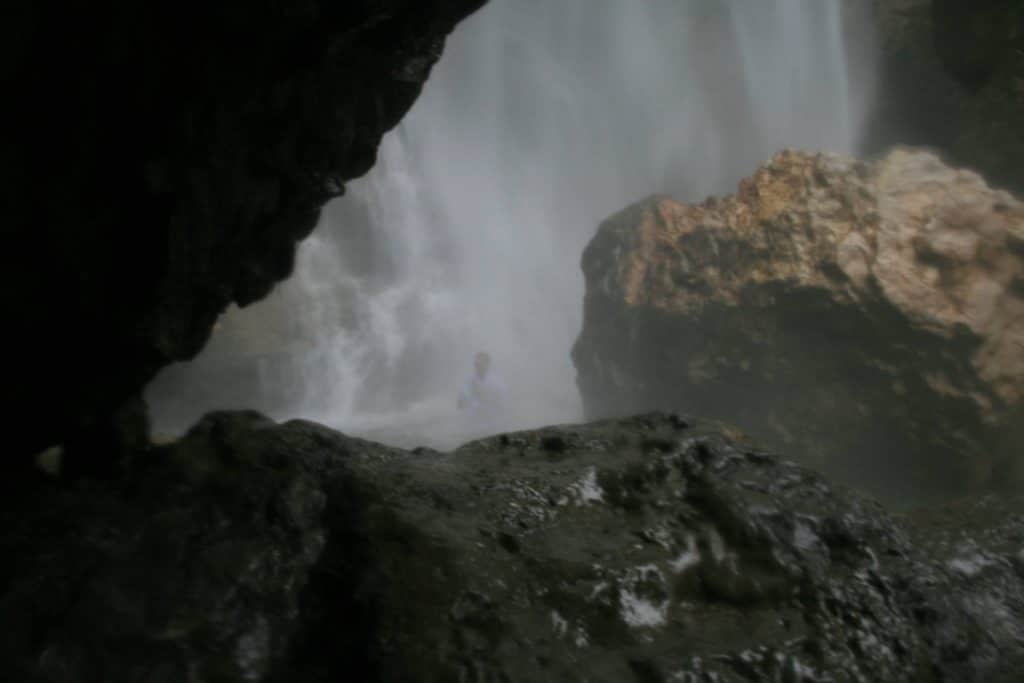 This last week senior Reiki Teacher at the International House of Reiki, Frans Stiene, travelled from Australia to the Shômudo Shugen hermitage in the French Alps to receive teachings from the Reverend Yamabushi Priest Kûban. Reverend Kûban made this short video to show a taste of what Frans practiced during this experience. Below is a photo of one of the two waterfall practices – the second after heavy rain.
 The teachings included:
TAKIGYO Mongaku Shônin process to develop Kundalini/Nenriki powers
Tokogatame Kompon Zazen Hô (sitting meditation)
How to do meditative walking (Toso Shugyo)
How to use the mantra of Great Light (Kômyo Shingon) 
Reverend Kûban had this to say about the class:
Frans keeps researching and practicing traditional Japanese teachings to find out what Mikao Usui himself was practicing to get a deeper understanding about what the system of Reiki is really about. This will help him to become a better teacher and to support students in their undertsanding of the system of Reiki and their own personal spiritual practice.
Frans is one of the rare Reiki teachers who is undertaking these practice.
Bronwen and Frans Stiene are the co-founders of the International House of Reiki and co-authors of The Reiki Sourcebook, The Japanese Art of Reiki, Your Reiki Treatment, The A-Z of Reiki Pocketbook and the Reiki Techniques Card Deck. Bronwen and Frans teach in the USA, Europe and Australia. Visit the Courses page to find a course near you.