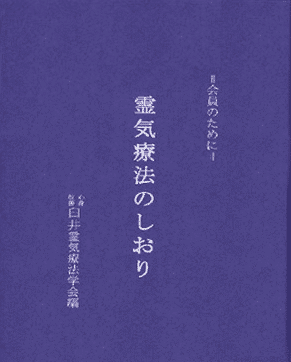 Below you'll find links to the Japanese and English copies of the booklet Reiki Ryoho no Shiori which is handed out by the Usui Reiki Ryoho Gakkai.
This booklet was published in 1974. The booklet covers the teachings on the Meiji waka poetry, how to strengthen your spiritual energy, lectures, practices, and much more.
We'd like to thank Joao Magalhaes President of the Portuguese Reiki Association for supplying us with these documents.
Bronwen and Frans Stiene are the co-founders of the International House of Reiki and co-authors of The Reiki Sourcebook, The Japanese Art of Reiki, Your Reiki Treatment, The A-Z of Reiki Pocketbook and the Reiki Techniques Card Deck. Bronwen and Frans teach in the USA, Europe and Australia. Visit the Courses page to find a course near you.