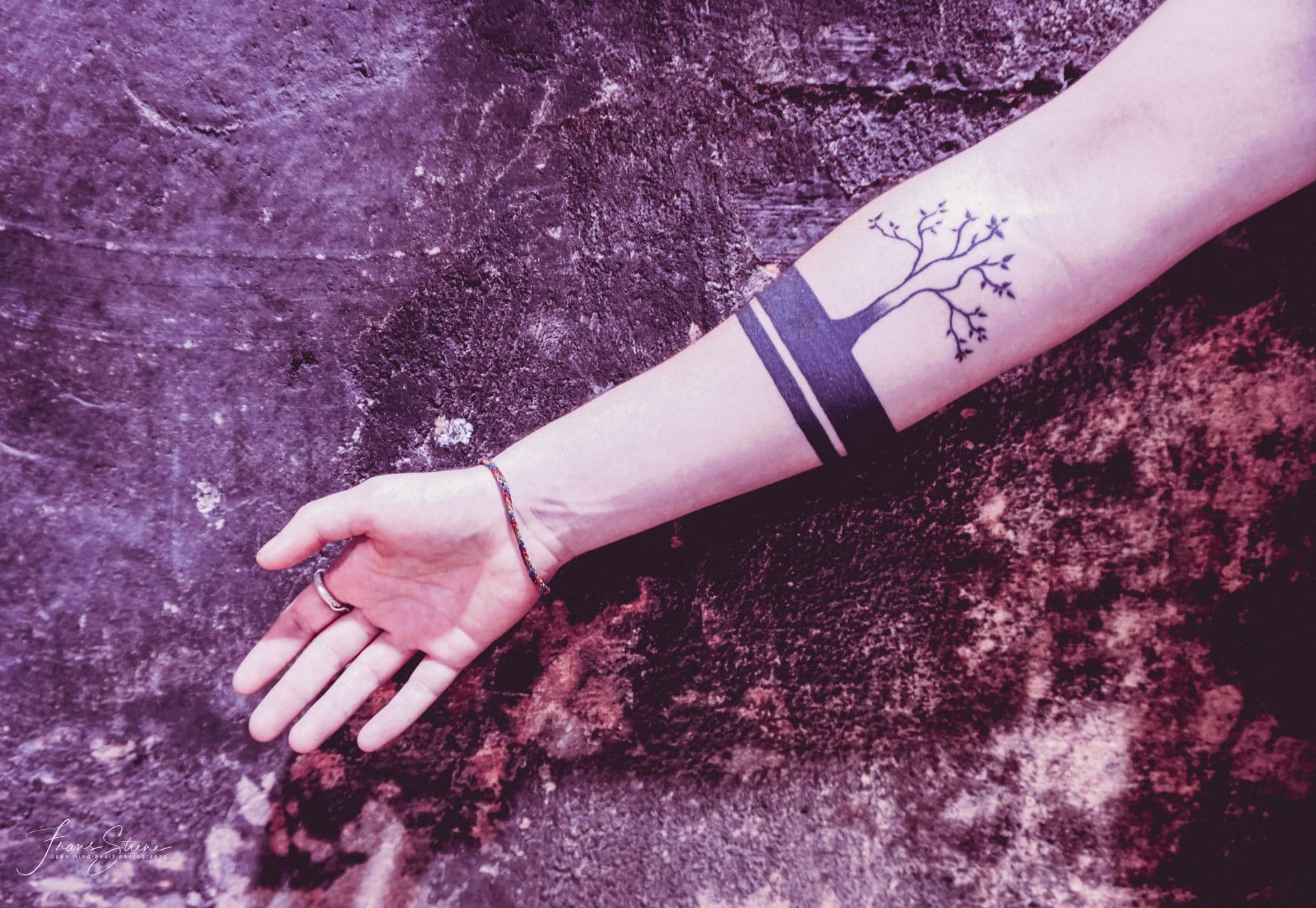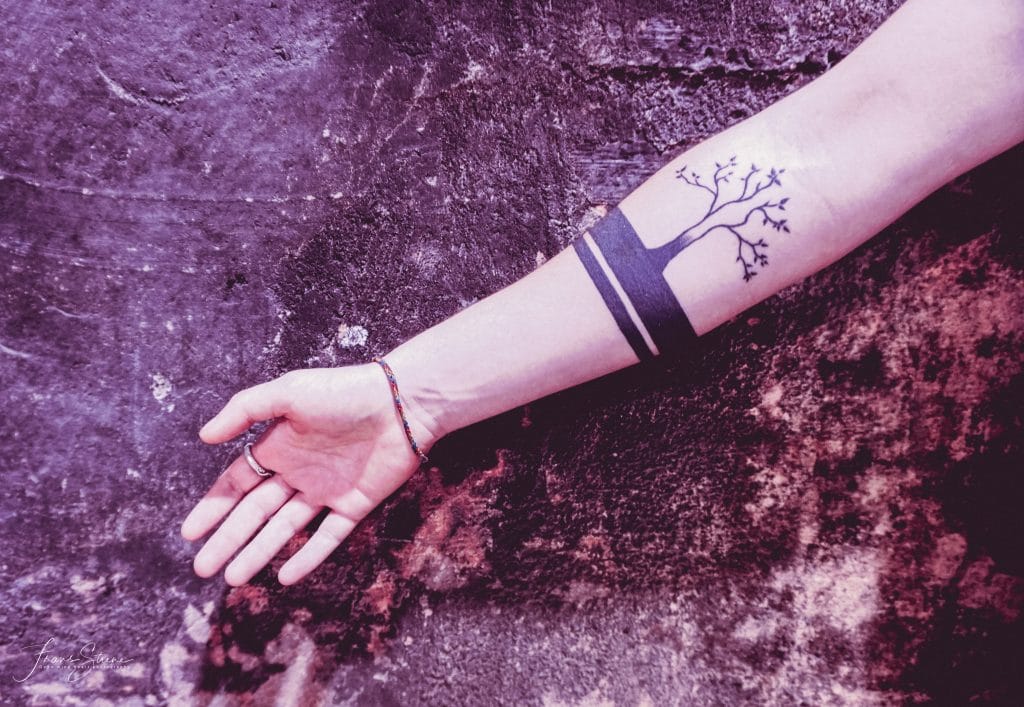 Im System Reiki denken wir oft, dass wir Menschen berühren müssen, oder dass wir während einer Behandlung unsere Hände über die Person halten müssen .
Im Grunde geht im System Reiki alles darum, die Lebensregeln zu verkörpern:
Ärgere dich nicht
Sorge dich nicht
Sei dankbar
Sei deinem Weg und dir selbst treu
Zeige dir und Anderen gegenüber Mitgefühl
Wie wir sehen können, sind die Lebensregeln ein Geisteszustand. Und wenn wir in diesem Geisteszustand sind, beginnen wir eine grössere Menge  an Energie auszustrahlen. Aber diese Energie kommt nicht nur aus unseren Händen, sondern aus unserem ganzen Sein.
Und so, je  mehr wir diesen Geisteszustand der Lebensregeln durch Meditationsübungen, die im System Reiki gelehrt werden, freilegen, desto mehr werden wir beginnen zu sehen, dass es nicht immer notwendig ist, unsere Hände aufzulegen oder über jemanden zu halten damit Heilung geschehen kann.  Wir können zum Beispiel einander gegenüber sitzen, oder einfach der Heilung erlauben, zu geschehen. Im Laufe der Zeit und mit Übung, können wir herausfinden, dass wir auf jeden Fall  eine grössere Menge Energie ausstrahlen können sogar  ohne Berührung.
Natürlich wissen wir alle, dass, wenn eine Person den Raum betritt, die ärgerlich oder voll Sorge ist, dass wir das fühlen können. Oder wir wissen, dass, wenn eine Person den Raum betritt, die glücklich und neckisch ist, wie das auf uns einen heilenden Effekt haben kann. Dies ist es, was im System Reiki wirklich ausgedrückt ist. Hände sind ein hervorragender Leiter für Heilung, aber da ist so viel mehr als unsere Hände.
Diese grössere Menge  Energie ist auch in der Meditationspraxis Hatsurei-ho ausgedrückt. Buchstäblich bedeutet Hatsurei-ho eine methode, unvorstellbare spirituelle Fähigkeiten auszusenden. Also wenn wir diese Arten der Meditation im System Reiki auf täglicher Basis  beginnen zu üben, beginnen wir zu sehen, dass wir in einem Café sitzen können oder mit jemandem in seinem Haus, und  schon kann  Heilung beginnen, weil jeder von uns etwas ausstrahlt.
Die Symbole und Mantras drücken dies ebenso aus. Zum Beispiel drücken Hon  Sha Ze Sho Nen und Dai Komyo unsere ursprüngliche, non-duale Natur aus. In diesem Geisteszustand werden wir gewahr, dass unser Geist genauso der Geist von allem anderen ist. Und in diesem Geisteszustand der Verbundenheit kann Heilung beginnen zu geschehen- Geist zu Geist.
Also können wir sehen, dass es nicht immer nötig ist, unsere Hände auf oder nahe bei einer Person zu platzieren. Wir können bei einer Person sein, mit jemandem spazierengehen, oder miteinander spielen und Heilung kann beginnen zu geschehen, weil wir diese grössere Menge spiritueller Energie ausstrahlen und/oder wir dieses Zustands  tiefer Verbundenheit und des Zustand des Seins gewahr geworden sind .
Aber es braucht Zeit dies alles innerhalb unserer Übungen freizulegen. Deshalb beginnen wir anfangs oft mit den Händen. Und je tiefer wir gehen, desto mehr beginnen wir zu begreifen, dass es nicht nur unserer Hände sind, sondern auch  unser Geisteszustand . Wie auch immer, auch wenn wir uns  in dem tieferen Geisteszustand der Verbundenheit befinden, bedeutet dies nicht, dass wir unsere Hände nicht benutzen müssen. Wir können unsere Hände immer gebrauchen, weil Berührung an sich so heilend ist. Doch manche Menschen mögen Berührung nicht immer, vielleicht durch Themen der Vergangenheit, Schmerz oder Empfindlichkeiten. Somit können wir einfach bei ihnen sitzen; es gibt so viele Möglichkeiten.
So nimm ein wenig Abstand davon, zu denken, dass das System des Reiki nur eine Übung ist, die wir mit den Händen machen. Nimm Abstand, erforsche und mach deine täglichen Meditationsübungen im System Reiki, um dein inneres non-duales helles Licht freizulegen. Erforsche und übe, und nach einer Zeit wirst du herausfinden, dass du mit jeder Stufe, die du nimmst, dieses Licht in die Welt ausstrahlst.
Based in Holland, Frans Stiene teaches in North America, Europe, UK, Australia and Asia.
Frans is also the author of Reiki Insights, it is the continuation of his previous book The Inner Heart of Reiki, taking your personal practice and understanding of the system of Reiki yet another step deeper.