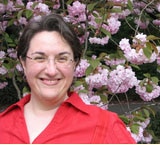 Active acceptance is the path to liberation.
Liberation is the effortless embodiment of the Reiki precepts: Release of fear and anger, living quietly in our small and large truths, experiencing all beings compassionately – not separate from ourselves – and following the inner flow of the universe with great presence in each moment that arises and falls.
The effortlessness of this embodiment comes from a radical holistic change in understanding in our mind, body, and full being.
The crucial first process that leads to this liberation is acceptance.
Acceptance is a practice, needs to be practiced, again and again.
May we all stay with our acceptance practice. May we all find our way to liberation.
Alice Risemberg is a Shinpiden graduate of IHReiki and Reiki Teacher, Roseville, CA 
Check out her Facebook and Reiki Pulse Website