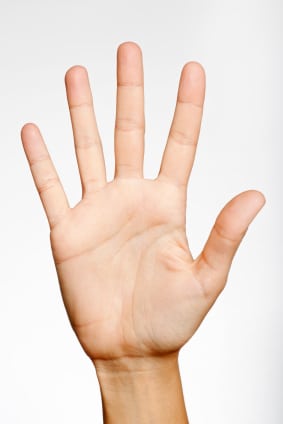 Today we wanted to post a question to see what you think! So, put your answers in the comment section below, if you like.
Below are presented two hands on healing sessions. Which one do you think will be the most profound one and why?
Session 1:
The practitioner sees himself as a channel. He believes that the Reiki is somewhere outside of himself hanging in the sky above him. When he starts the healing he feels that the Reiki comes in from above him into his crown going through his body and out through his hands into his client. He also sees the client as external from himself. In summary, he sees the healing as three separate elements; himself, the client and the Reiki.
Session 2:
The practitioner sees herself as one with Reiki, it is nothing separate, she is the Reiki and everything outside of her is also Reiki. She also sees her client from this view point, so she is the client and the client is also her and Reiki – no separation, but oneness.
In summary, when she places her hands on her client she doesn't see it as "doing Reiki" or "channeling Reiki" but just "Being Reiki".
And if this puts you in the mood for a Reiki treatment remember you can always…Book an in-person or distance Reiki treatment with Frans Stiene
Bronwen and Frans Stiene are the co-founders of the International House of Reiki and co-authors of The Reiki Sourcebook, The Japanese Art of Reiki, Your Reiki Treatment, The A-Z of Reiki Pocketbook and the Reiki Techniques Card Deck. Bronwen and Frans teach in the USA, Europe and Australia. Visit the Courses page to find a course near you.