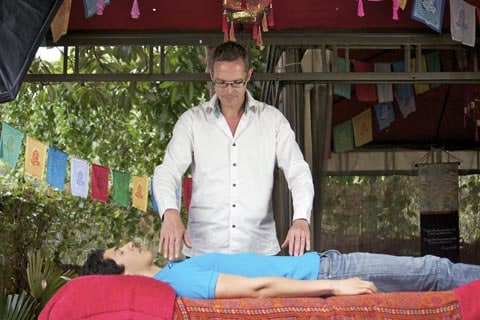 There's always lots to discuss about the system of Reiki. We have a question for you about attunements (or reiju) and Reiki treatments.
Is the energetic space created when performing a Reiki Treatment or an Attunement/Reiju different?
We'd love to hear what you think. Come and join the discussion below.
Bronwen and Frans Stiene are the co-founders of the International House of Reiki and co-authors of The Reiki Sourcebook, The Japanese Art of Reiki, Your Reiki Treatment, The A-Z of Reiki Pocketbook and the Reiki Techniques Card Deck. Bronwen and Frans teach in the USA, Europe and Australia. Visit the Courses page to find a course near you.