On-Line 21 Day Reiki Precept Chanting Journey | 15 June – 5 July 2020
AU$181.00
Description
Due to the success of the 21 Day Mantra Chanting Journey, Frans has decided to do a 21 Day Reiki Precept Chanting Journey.
Each session will be 30 minutes long during which we will focus on chanting the Reiki Precepts in Japanese.
The more we chant these precepts the more we start to embody them in our daily life. The Reiki Precepts are a fundamental aspect of Mikao Usui's teachings and by chanting them on a daily basis we also start to experience the deeper layers of hands-on/off healing, of the meditations, of the reiju/attunement/initiation, and of the symbols and mantras.
"When you observe the precepts without trying to observe the precepts, that is true observation of the precepts." – Shunryu Suzuki
Frans first began chanting through the teachings of Mikao Usui, and later honed it through the teachings of a Taoist teacher, with whom he worked for 12 years. Since 2012 Frans has been in training with a Japanese priest to deepen his chanting skills and other meditation practices.
Teacher: Reiki Author and Teacher Frans Stiene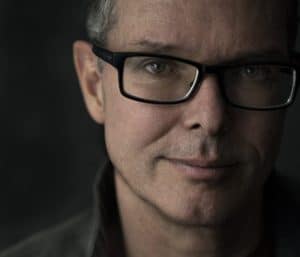 Suitable for:
Anyone interested in the subject
Length: 21 x 30 minutes
Can't Attend?: Don't worry, a recording of the class will be available at the same online venue shortly afterwards. Each recording will only be made available for a week.
Venue: Online at Ki Campus (you will receive password notification when you book in)
Times and Dates
15 June – 5 July 2020
Amsterdam 10 pm
London 9 pm
New York 4 pm
Los Angeles 1 pm
Sydney 6 am (next day)
To check what time the retreat is on at your local time, you can use this time converter: https://www.timeanddate.com/worldclock/converter.html