On-Line 21 Day Chanting Meditation Journey | 11 – 31 May 2020
AU$181.00
Description
Join Frans Stiene of the International House of Reiki on a 21 Day Meditation journey. Each day we will chant – meditate together for 30 minutes, we will focus on just one specific practice, which will be a Japanese esoteric mantra.
Repetition is an important tool in our spiritual practice and often overlooked. With repetition, we can fine tune the practice and also gain a deep insight into our True Self. As Bruce Lee stated so well: I am not afraid of a person who knows 10,000 kicks. But I am afraid of a person who knows one kick but practices it for 10,000 times.
And as Orgyen Chowang Rinpoche points out: If you recite a mantra 2 million times you might become a good healer.
Frans first began chanting through the teachings of Mikao Usui, and later honed it through the teachings of a Taoist teacher, with whom he worked for 12 years. Since 2012 Frans has been in training with a Japanese priest to deepen his chanting skills and other meditation practices.
Unfortunately, beginners struggle with the never-ending repetition needed for proficiency in a given task, finding it dull. This boredom guarantees the skill being repeated is often repeated incorrectly, which means we need still more repetition.
– The Teachings of Tempu: Practical Meditation for Daily Life by H. E. Davey
[Nakamura Tempu (1876-1968)]
Teacher: Reiki Author and Teacher Frans Stiene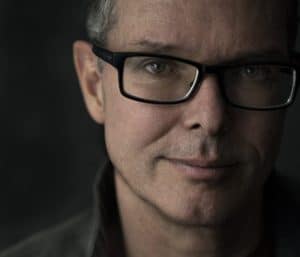 Suitable for:
Anyone interested in the subject
Length: 21 x 30 minutes
Can't Attend?: Don't worry, a recording of the class will be available at the same online venue shortly afterwards. Each recording will only be made available for a week.
Venue: Online at Ki Campus (you will receive password notification when you book in)
Times and Dates
11 May till 31 May

Amsterdam 10 pm
London 9 pm
New York 4 pm
Los Angeles 1 pm
Sydney 6 am (next day)
To check what time the retreat is on at your local time, you can use this time converter: https://www.timeanddate.com/worldclock/converter.html