21 Day Journey in Finding Your Voice | 11-31 October 2021
AU$181
Description
FINDING YOUR VOICE as an awe-inspiring teacher, practitioner or, most importantly, human being.
Using creativity tools, the spiritual system of Reiki and Japanese concepts, Bronwen Logan will guide and support you in 21 days of self-discovery.
Finding your voice is about how you experience the world. It is an inner state that shines out. It supports you in being a better communicator, allows to you live in a state of gratitude, and refines your purpose in life.
Bring a pen and paper!
Teacher: Reiki Author and Teacher Bronwen Logan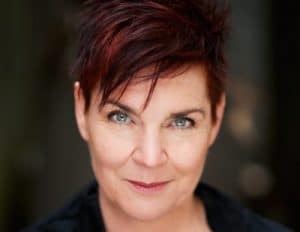 Who can attend?: You don't have to be a Reiki teacher or practitioner to take part in this 21 day course.
Length: 21 x 30 minutes
Can't Attend?: Don't worry, a recording of the class will be available at the same online venue shortly afterwards. Each recording will only be made available for a week.
Venue: Online at Ki Campus (you will receive password notification when you book in)
Dates: 11-31 August 2021
Amsterdam 10pm
London 9pm
Los Angeles 1pm
New York 4pm
Sydney 7am (next day)
Students comments from The Art of Creative Meditation Writing Webclass with Bronwen Logan:
I would highly recommend this class. Bronwen's encouragement helped me to find my own unique voice through the process of preparation and creative writing. She provided us with a very clear structure to start from, which made it easier to get going and allow the creative process to flow. The class was very well organized with slides, group participation through talk or chat, PDF's for later review and of course Bronwen's invaluable insight and help during class and through email. I looked forward to each session, the group of participants were such a joy to get to know and each one left me so inspired. I feel a lot more confident writing and guiding my own meditations now and have been writing meditations since the class ended. – Sarah
This class is a must if you want to deepen and share with others the gift of meditation. Bronwen was very much in tune with each of her students that everyone became more confident within themselves. Thank you Bronwen for allowing me to grow with you and with the other beautiful soul in the class.  I truly enjoyed this class. Looking forward to the follow-up and meetups. *****HIGHLY RECOMMENDED – Ruby
I just wanted to let you know how much I enjoyed the creative writing course and to thank you very much for your inspiration and encouragement. You gave me the confidence to have a go at the writing and I surprised myself what I managed to produce! I really enjoyed doing it and it has definitely helped me to get more from my meditation practice with looking at it from a different perspective. So many thanks once again Bronwen. I hope to join you again and maybe some of the other lovely ladies on another course sometime. – Candy
Loved every class and a great investment of my time. Bronwen guided us to think outside the box and took a gentle approach with us. It was an opportunity to not only hone my meditation skills further but allowed me the confidence to write meditations and share it with the class. The group was global and each brought a different perspective to the classes. Well worth doing Bronwen's meditation class and hope there is a part 2, whatever format that may take. – Gita
This class is fabulous. Bronwen is inspiring and so generous and supportive. I found my commitment to my practice deepened as well as my understanding of what my daily practice is for me. And, I began to become comfortable writing meditations and guiding them. Just an outstanding experience. Thank you, Bronwen. –Emma