21 Day Esoteric Meditation Journey | 10 – 30 January 2021
AU$181.00
Description
During the 21 Day Esoteric Meditation Journey we will be focusing on one special Japanese esoteric meditation practice which is interlinked with the 5 elements of earth, water, fire, air, and space.
This specific practice is used by many monks and nuns in Japan to harmonize the 5 elements within themselves so that they can harmonize with the 5 elements of the universe.
Frans will also support the live sessions with the online forum in which he will share insights into this meditation method and the 5 elements.
Frans has been doing this practice on a daily basis since 2013 and has been teaching this already one on one and at some retreats. But as it is such a great method he finds it is time to teach it to more people as the world and people are in need of more balance and harmony.
Teacher: Reiki Author and Teacher Frans Stiene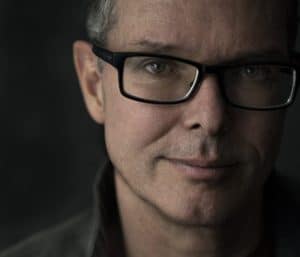 Suitable for:
Anyone interested in the subject
Length: 21 x 30 minutes
Can't Attend?: Don't worry, a recording of the class will be available at the same online venue shortly afterwards. Each recording will only be made available for a week.
Venue: Online at Ki Campus (you will receive password notification when you book in)
Dates:
10-30 January 2021
Amsterdam 10pm
London 9pm
Los Angeles 1pm
New York 4pm
Sydney 8 am (next day)
To check what time the retreat is on at your local time, you can use this time converter: https://www.timeanddate.com/worldclock/converter.html
Some feedback from the previous live chanting journeys:
"I have benefited so much from the 21 day meditation journey with Frans. In addition to offering structure to my day with a great community of people, I have experienced a cumulative deepening of my knowledge and practice under Frans' expert guidance. I feel more grounded and at ease as a consequence ."
– Jeremy Tatman

"Fudo Myoo Chanting with Frans
During the Covid lock-down, I had the opportunity to strengthen my Reiki practice by joining Frans on a 21-day chanting journey. Reasonably priced, I jumped at the chance to participate with like-minded students across the world. Imagine then, my horror on the first day, when Frans said we'd only be chanting one mantra repeatedly for 21 days! How is this strengthening my practice, I thought, instead of learning 21 separate mantras I'll only know one? I write this now after day 15, and I've come to realise how different our expectations can be. Instead of quickly chomping through many mantras (and possibly not really picking up on the idea behind them or knowing them by heart) I now have a deeper understanding of one key mantra and I'm all the more grateful for it. Frans has a deep knowledge of the mantra and carefully explains deeper aspects each time we meet, so much so that I'm now keen to do my own research on the imagery and mudras to investigate the meanings further. The additional resources Frans shares with the students is fun to read and flows through daily on email. Thank you Frans, I can't wait for the next 21-day journey!" – Angus Gordon
"I have had a wonderful time taking part in the 21 day Chanting Journey. My personal practice has taken a giant leap forward. I am now able to chant for longer, with improved focus and greater understanding about how and why I am chanting. Frans has provided additional information throughout the journey, to help us understand Fudo Myoo, which in turn has helped me to go deeper into this direct experience. We stared off chanting the mantra once on each breath, then twice and then three times. This lit a fire which has kept on burning, burning, burning! As with all personal practice, I have had moments where I have had to deal with challenging 'stuff', but this sustained journey has carried me through that, and reminded me of my inner fire, my light – and I guess that's the whole point! As usual, Frans brings love and laughter to the group, which helps me to lighten up, and not get too caught up in my 'stuff'. Having a group of 'chanters' has also been great – sharing this journey together.
What a wonderful gift – thank-you Frans."
– Erika Beale
"I was completely new to chanting before I met Frans. I felt somewhat self conscious and incapable! However the enthusiasm and energy of Frans is contagious, and with his thorough and engaging guidance I have become addicted to chanting the Fudo Myoo mantra. It is also typical that Frans has gone the extra mile on this 21 day chanting course and given us so much background and additional information. Thank you very much."
– Joanna Meynell