Shinpiden Reiki III | Blue Mountains | 29-31 January 2021
January 29, 2021 @ 10:00 am

-

January 31, 2021 @ 5:00 pm

AU$75 – AU$1999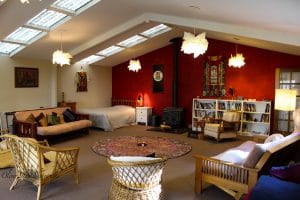 ePre-Requisites: Any Okuden Reiki II or existing Reiki Teacher/Master
Transition course, if required, is included in the course fee.
Shinpiden is the Japanese word for 'mystery teachings'. It is aimed at Level II practitioners or established Reiki Teachers who wish to continue their personal journey, a journey that is ongoing long after you complete the Shinpiden course. It is therefore not just about teaching and is even suitable for those who wish to simply develop their personal Reiki practise and occasionally teach those around them.
Self-empowerment is attained in Shinpiden through a strong energetic connection to the source of Reiki. It is also the result of the confidence you will feel as a result of your thorough knowledge of Reiki – how it works, what all the variations on Reiki actually are, where Reiki stands in the world today, the Japanese shirusi (symbols) and jumon (mantras) and their connection to Japanese philosophies and what the origin of Reiki's spiritual nature is.
One of the major focuses of this course is to tap into the sense that you are, and always were, a great, bright light – this is achieved by working with the fourth shirushi and jumon.
All Shinpiden graduates receive
FREE optional post-course online training in personal and professional development
FREE membership to the KI Campus
The opportunity for their students to have access to the KI Campus courses
The opportunity to be listed as a Graduate Teacher on the IHReiki website
All manuals to use for their own students
Usui Reiki Ryoho Shinpiden Certificate – allowing you to teach these teachings
Following on from your Shinpiden course, there are two FREE optional post-course online trainings you can take part in. One is the Personal Training Program and the other is the Professional Training Program. The personal stream is a pre-requisite to the Professional stream. 
More Shinpiden Reiki Level III info
Meals and Accommodation
The GREAT news is that this course price includes all meals and lovely dormitory accommodation at the Tomah Retreat on Saturday night.
Meals are lunch and dinner on Friday, Saturday and Sunday and breakfast on Saturday and Sunday and all meals are deliciously vegetarian. Do let us know if you have any special dietary requirements.
To book either pay the full amount in one go or take the opportunity to pay the course off in three part-payments.
Dormitory accommodation is included in the course fee and is not refundable if you choose other accommodation at the retreat or elsewhere.
Meals are included in the course fee and are not refundable if you choose to bring your own meals because of dietary requirements or dine elsewhere.
Family staying at the retreat in other accommodation are welcome to join Retreat meals for a nominal fee – just ask :-).
How to Book
Below you will find two different payment options. You can pay this course online in one non-refundable lump sum, or in three non-refundable payments.
For those who have never studied with IHReiki before it is expected that you undertake the online Transitioning to Shinpiden course in addition to your Shinpiden course. This extra course is provided free of charge when you book and pay for your Shinpiden course and will be made available at the Ki Campus. 
Also available below are opportunities for our graduate students to pay for their resitting fee.
Related Events