Okuden Reiki II | Blue Mountains | 6 February 2022
February 6, 2022 @ 11:00 am

-

7:00 pm

AU$95 – AU$525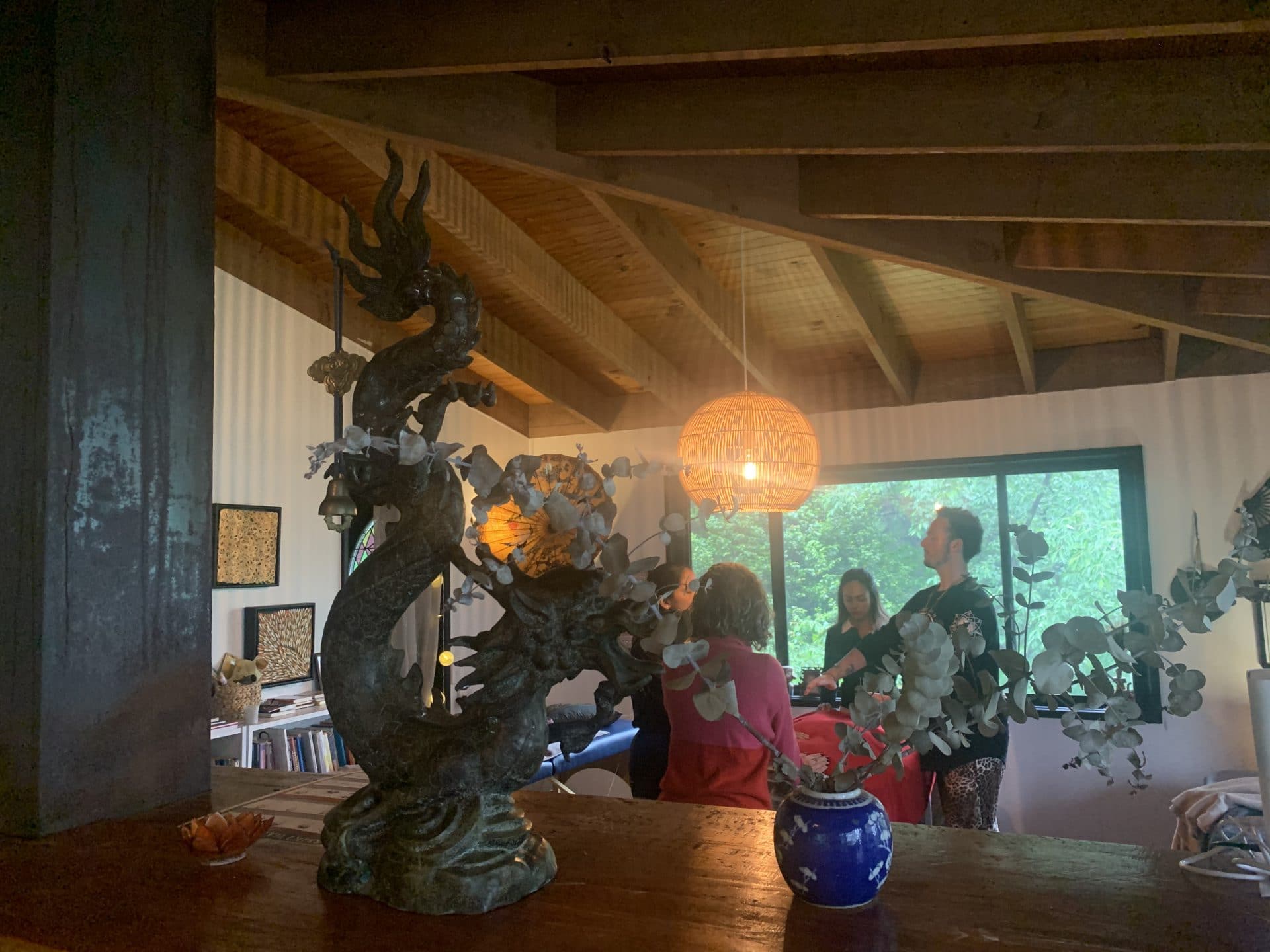 DUE TO THE COVID-19 SITUATION WE HOPE TO BE ABLE TO MOVE FORWARD WITH THIS COURSE. IF NOT, WE DO NOT REFUND BUT YOU WILL RECEIVE CREDITS TOWARDS A FUTURE COURSE OR WEBCLASSES AT IHREIKI. 
Pre-Requisites: Reiki Level I in any lineage
Transition course, if required, is included in the course fee.
Okuden is a Japanese word meaning 'inner teachings'. As the word implies a deeper understanding and connection to Usui Mikao's teachings is achieved during this course.
This level teaches how to connect to Earth and Heaven energy, the first steps to becoming fully integrated with the universe. This is achieved through the practise of shirushi (symbols) and jumon (mantras). It will enable the student to enhance his/her own energy levels and sensitivity. There are many aspects to the shirushi and jumon which include chanting and visualisation techniques. Rather than being external tools – the focus here is on internal use for spiritual development.
A vegetarian lunch is included in the course fee. The class will take place at the beautiful B'n'B Tomah Retreat.
At this level students can also begin working as professional practitioners.
All Okuden graduates receive
FREE "Transition to Okuden" course at the Ki Campus for students new to IHReiki
FREE post-course online training for Okuden students
FREE membership to the student website, the KI Campus
Okuden manual created by IHReiki
Usui Reiki Ryoho Okuden Certificate
IT IS POSSIBLE TO BOOK IN FOR A PRIVATE REIKI COURSE ONE-ON-ONE. LET BRONWEN KNOW IF YOU ARE INTERESTED.
More Okuden Reiki II information
Meals
The GREAT news is that this course price includes lunch at the Tomah Retreat and is deliciously vegetarian. Do let us know if you have any special dietary requirements.
To book either pay the full non-refundable amount in one go or take the opportunity to pay the course off in two non-refundable part-payments.
You can choose to stay at the Tomah Retreat before or after the Okuden class. You can book at TomahRetreat.com , make sure you do it quickly as these rooms book out through the BnB quite quickly.
Meals are included in the course fee and are not refundable if you choose to bring your own meals because of dietary requirements or dine elsewhere.