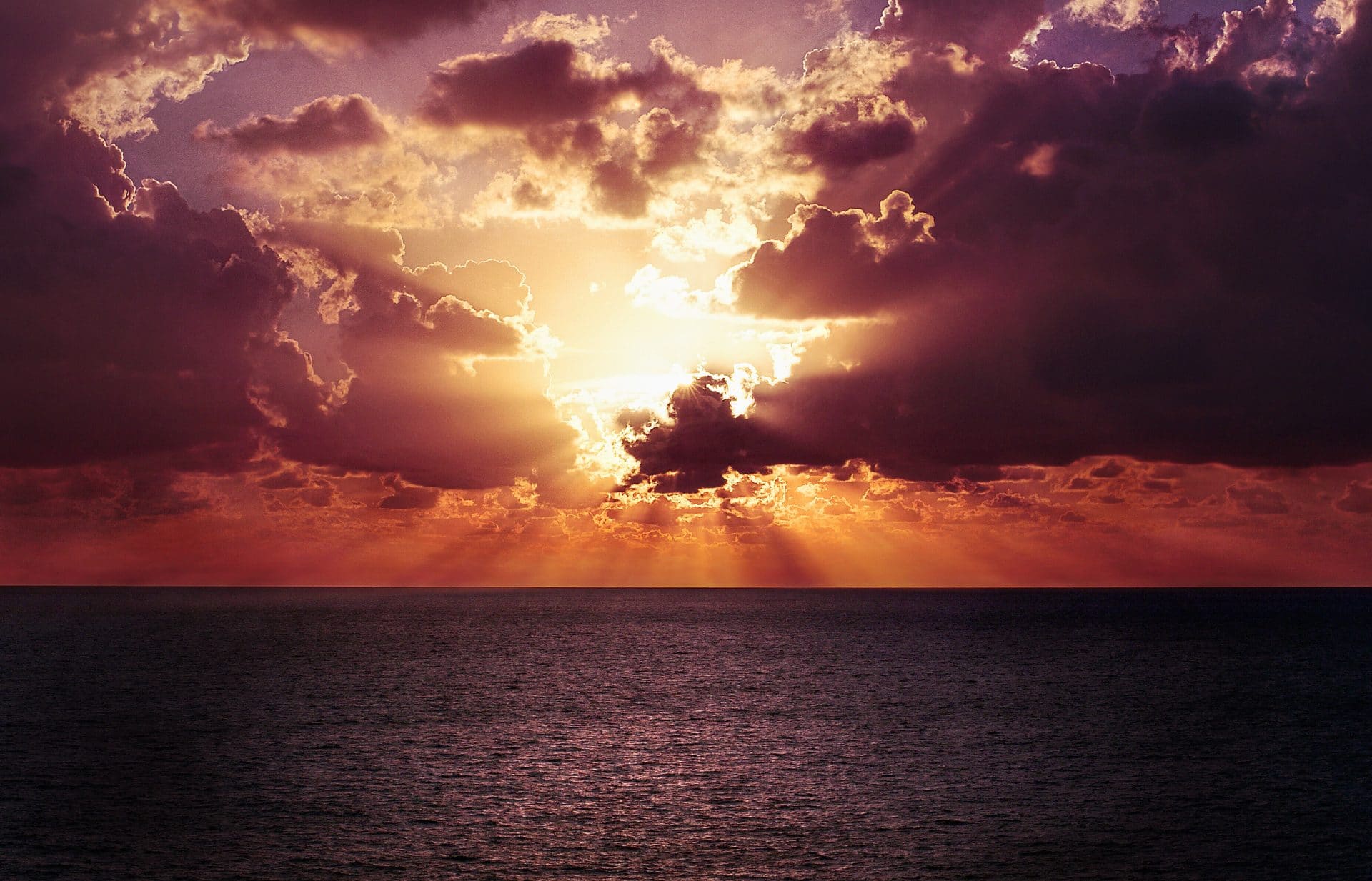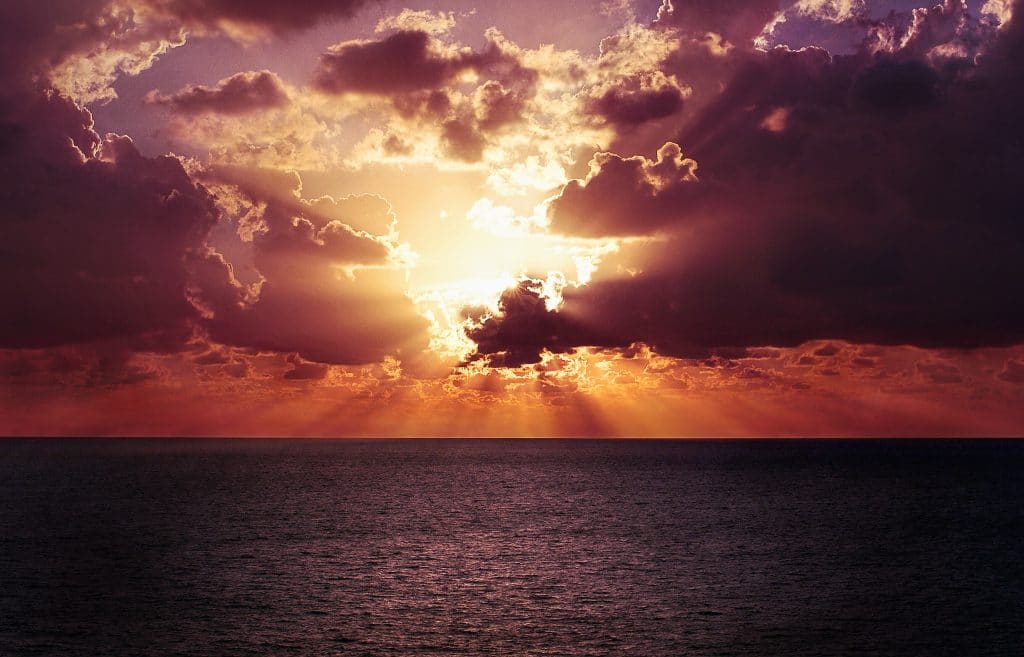 It is a cloudy, rainy fall day here. It has been this way since last night. When I woke up this morning, instead of the glorious, bright sun, I could only see a dark, gloomy, rainy and cold outside landscape.
That got me wondering.
The Sun, of course, is there, present, during the day time. Its light and heat are life giving. Even though it is approximately 92 million miles away, its presence is what enables and sustains life on earth.
And yet, despite its majesty and glory and relative permanence, all it takes is a few layers of clouds to obscure it from our view! And all it takes is some layers of rain bearing storm clouds to completely make the Sun disappear from our view, and make the landscape gray, gloomy, instead of bright, cheery. And when it is gray and gloomy for a while, as it does happen every so often, I have this strange dichotomous sensation, one is a longing for the Sun's reappearance, and second is a wonderment about what is happening with the Sun when it isn't seen!
I have nothing against the rain or clouds or storms. I notice and realize that they all are part of the cycle of existence on this planet, and each of those aspects plays a crucial role in the flow of life.
This relatively common occurrence opens the doors to a deeper understanding for me.
The skeptic nature in me has often wondered if the sages and realized masters are right when they say that our True Nature or Higher Self is infinite, ever present, and is indeed the great bright light! Why? In the throes of cloudy experiences of life, the inner landscape is gray, gloomy and even stormy, seemingly way more often than it is bright, cheery and lit up like the Sun is shining. And these cloudy experiences are supported mainly by the drama of the "I". How can it be that something fluffy and ethereal as thoughts and beliefs and attachments and such – I say ethereal because I certainly cannot point at a place in me where these reside – hide the great bright light of my True Nature?
The answer is clear.
Just like small layers of clouds can hide the magnificence of the Sun quite easily, the clouds in our inner landscape, made of the thoughts, beliefs, desires, attachments, resentments, grudges, emotions and more, these clouds hide the brilliance of the great bright light. So well do these clouds of our inner landscape do this job, that it gets quite difficult to believe that there is really a great bright light within!
The sages and the realized masters tell us, that when they've stilled their being, and get to a place of no longer being impacted or identified with the clouds and storms of the inner landscape, they have noticed, they have realized that not only there is a great bright light inside, but that in fact, that is the unchanging, everlasting, reality, our True Nature. Like the journey from the earth to the Sun is 92 million miles long, the journey within is an equally deep one, to realize our True Nature.
On an external cloudy, rainy day like this one, if I resist the fact that it is cloudy and rainy, and get stuck to my desire for it to be sunny, I will surely experience a great deal of suffering. Why? Because each unfolding moment is unlikely to satisfy my desire, and my attachment for that desire will make it a growing problem for me. Rain, clouds, storms, these are part of the flow of life in the outside world. They will come when they will come, and leave when they will leave. I have to learn to go with the flow of it all.
Likewise, as long as we are identified with the "I", we are bound to not only experience the inner storms of anger, fear, worry, resentments, judgment and so forth, but we are likely to be stuck to them, falsely identified with them as constituting our real nature. The consequence: Suffering. Resisting the fact that we have anger, fear etc. is no help. Why? Because they are already there. And what we resist will only persist in our experience. Just like with the outside clouds and storms and my need to go with the flow, so too is the need for me to notice the storms in the inner landscape and let them flow, let it go.
Right here, right now, the great bright light of our True Nature is here, ever present, shining in its full glory. Obscured only by the clouds of our inner landscape. What is the way to notice the great bright light? What is the way to realize that the great bright light is indeed our True Nature?
Learn to still our being. Practice the meditations, apply the many tools in the system of Reiki, follow the precepts of Usui san, so we are not so carried away by the inner storms and we get to a space of not being attached to or identified with them. Cultivate the stillness within. The harshness of the stormy inner landscape will soften. In turn, sooner or later, it will cause the inner clouds and storms to scatter, and in their wake, there will be the great bright light!
Just like the play of the Sun and the clouds and the storms in nature, I think so much of nature is set up to provide us these reflections of who we really are. Nature in its vastness, seems to mysteriously contain these mirrors, that if we notice, can bring timely reminders for us, about who we are! What other mirrors have you noticed in nature? What do they show you?
Sundar Kadayam is a Shinpiden graduate of the International House of Reiki.