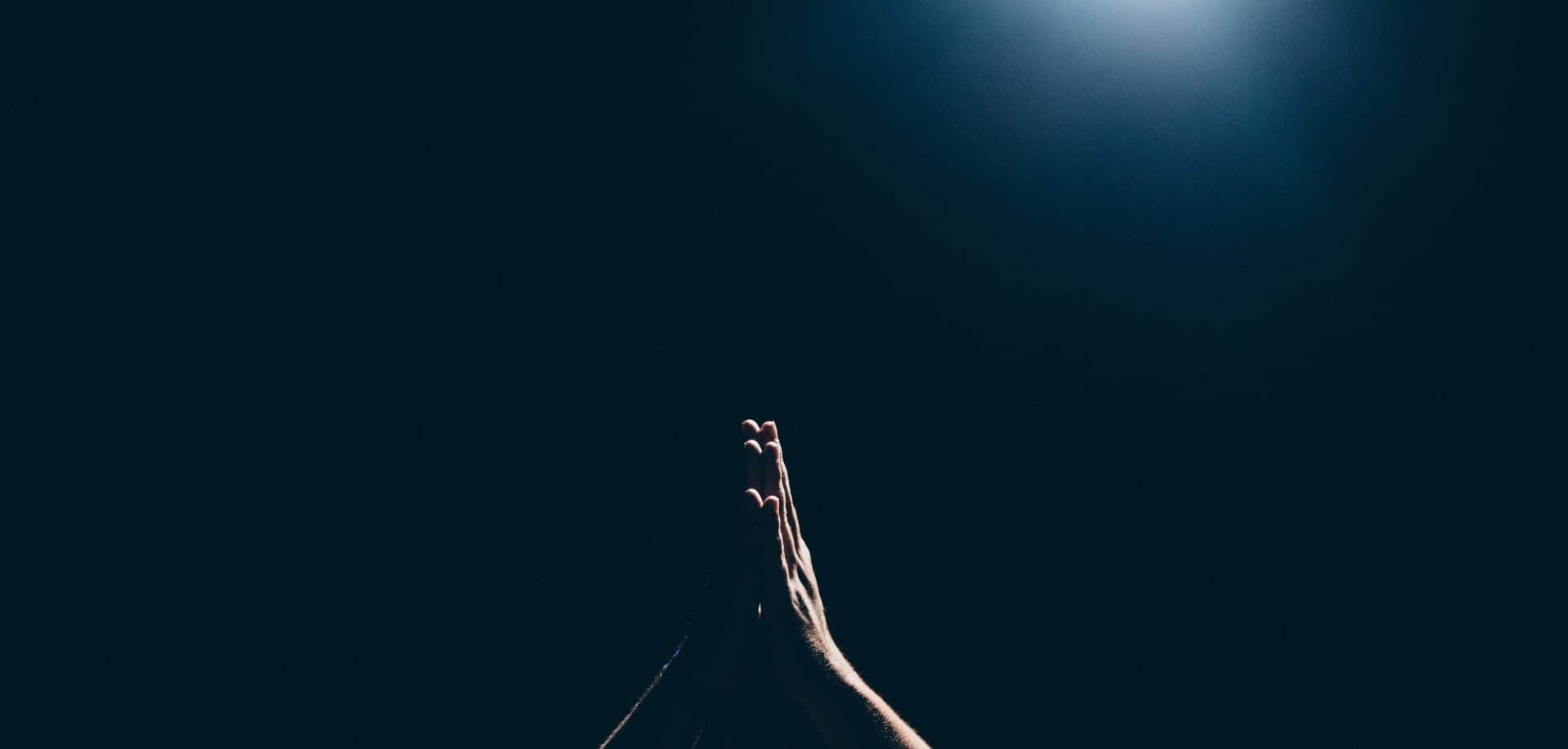 When a Reiki practitioner does hands-on healing, should they hold a focused intention for a specific outcome for the recipient?  i.e. Say a person is stricken with cancer, should the Reiki practitioner hold an intention that they get cancer-free, or other similar specific intention? 
As a Reiki practitioner, doing healing work over the years, I've noticed a distinct evolution in my thinking and approach to hands-on-healing work.
Focused, specific healing intentions and their effects
In the early years, it seemed very logical to me that one should hold a focused intention for a specific outcome.  If someone had severe fever, I would have an intention that they are free from the fever soon.  If someone had a fractured limb or a torn ligament, I would have an intention that their fractured limb or torn ligament heal completely and quickly.  If someone had degenerative disease like Parkinson's or Alzheimer's, I would have an intention that they heal and return to normalcy.
In those healing situations where the outcome aligned with my intentions, I would be ecstatic, thrilled beyond words, and totally pumped to be of service to others in need.
In those healing situations where the outcome did not align with my intentions, say, the fever kept lingering for days, or the torn ligament didn't heal quickly, or the arc of degeneration in Parkinson's did not get materially affected through the Reiki treatment, I would be confused and quite possibly dismayed or upset.  Then the internal conversations that would ensue would be filled with self-judgment, self-doubt, and severe self-criticism — "I'm not a good enough healing worker!", "I'm messing something up here!", "I can't believe that after days of Reiki, this person isn't healing! What am I doing wrong?", "Is something wrong with my intentions?" … and so forth! This would further create a serious challenge to the rational analysis and thinking part of myself – what the heck is going on, and why is Reiki working sheer miracles some times and why isn't it working at all at other times?  In turn, this would make me wonder if I really should be trying to do Reiki treatment for others.
And then came the experiences with people in a terminal stage of their life with a deadly condition like cancer. One in particular devastated me at the time it happened.  This person, in the prime of her life, was in a state of coma at hospice, and believed to me in intense pain for many days in a row, when I was called into this situation.  Coming from a series of amazing healing experiences, I stepped into this one with great confidence, and promptly held strong and clear intentions for her healing.  And there's a story to be shared about this in depth, but for the moment, it would suffice to note that after my second healing session with her, she passed away.  Happening as it did just in my 3rd year of Reki healing work, I was shell shocked at the flow of events. I got such a severe lashing from my ego for being a stupid, and naive person, and butting my head into things that were way outside of my understanding.  I literally stopped doing Reiki healing work for a month after that!  The fear and the anxiety and the self-criticism were so harsh that I could not bring myself to do practice even just on myself.
I guess I am a slow learner in many aspects of my life, and this was surely one of them. It took me many years to observe and notice the patterns of what was going on inside me in the course of doing healing work.
When I held a specific intention, I was simultaneously clinging to the specific outcome I sought. In that situation, I found myself furiously "DO"ing things to drive towards that outcome.

So, in a sense, my intention in healing, was no different than a "desire" I would otherwise have in life, and with desires, I know the ridiculous clinging and attachment that came with the package of having desires.  The same was happening with my specific intentions in healing work.

As my personal practice deepened, I noticed that there was a certain arrogance, a certain gall that came with the holding of specific healing intentions.  Who was I to determine what was the person's best interest and those of others involved?  

I had used the notion of "highest good", as in "So-and-so returns to wellness for the highest good of all", but without understanding what the heck "highest good" meant!  I was simultaneously seeking, desiring a specific outcome and saying at the same time that such be for the "highest good" — as it turned out, these were just words I was using because I heard it from my teachers or from other practitioners.  I had never really understood what that meant!
The "Highest Good"
Somewhere along the way, in my journey, I started seeing the futility of holding very specific intentions for healing.  I simply did not have the clarity on what was the right intention for someone in a given situation and all those concerned with them in that situation.  I was getting tired of experiencing the clinging and attachment to whatever specific intention I held in a given situation.  I had, through personal practice with the Reiki precepts, started noticing the fear pattern that lay underneath my specific intentions and clinging, and the self-judgment and self-criticism stank of lack of compassion for me — obviously all that had to go!
So, how should I approach a hands-on healing situation?  The answer lay in understanding the notion of the "highest good"!
In this mind-body construct that I occupy, I have limited visibility to the reasons for the ebb and flow of events in a given person's life.  But noticing keenly, and without judgment, the flow of events in hundreds of cases, one thing became apparent.  There is a natural perfection to the flow of these events in a person's life, even if the experience of the same may be unpleasant, or far from perfect, for them or those concerned around them.  And having witnessed so many miraculous healing outcomes, and also many that I had judged as "weird" or "unsatisfying" outcomes, I came to see that there was something far superior and far more intelligent and far more amazing at work here. A person undergoing days of fever and needing bed rest wasn't simply being subject to the suffering of the same, but perhaps being forced to rest from an otherwise dangerously stressful drive through life.  A person who has been lingering for days in pain in hospice care may not be in need of a return to wellness, as much as they need a way to depart with ease and grace. Given things of this complex nature, I had no choice but to see that there was indeed a "highest good", one that I may not understand intellectually, or have the wherewithal to manifest with my DOing.  But one that I could be in the flow of, if I could acknowledge that my healing work and outcomes were not a result of me pushing energy through me into someone, but came as a direct result of the flow of Grace!
The Healer's Calling
As my healing work led me to a deeper spiritual understanding of myself and my journey and my world around me, I came to realize that my calling as a healing worker, a Reiki practitioner, in any situation, is very different than what I had assumed before. I wasn't being called into that situation to "DO Reiki", or to "Send energy", or to "Provide healing".  It is none of those.
As a Reiki practitioner / healing worker in any situation, I am called to be present, in surrender, to the Divine / Nature / True self / Reiki, call it what you may.  I am called to be present and let Grace move through me for those involved.  That is the calling. Where the results may go, that was not for me to choose, or yearn for, since I don't know realistically what "the highest good" is.  Hence, I am called to trust in the Divine / True self / Reiki, and be totally present so that no distortions emerge from my being in the flow of Grace for all concerned in that situation.  What flows and follows is purely and solely the outcome of Grace.
This stance, I've noticed, keeps the ego in check, enables me to operate with humility and equanimity.  And further, it enables me to operate in a state of acceptance as events unfold, regardless of how those events are judged by the mind and ego.  
This is what I've come to understand as the calling of the healing worker in all situations.  I now see every healing work opportunity, these days, as an opportunity to practice what I've been referring to as "Active Surrender", the act of simply BEing, or being present to the flow of whatever flows. "Active" because of this reason — Often, while in the state of BEing, intuitions flow about specific actions that I am meant to take in this regard, and my role is to act on those.  "Surrender" because of this reason — The essence of it all is being present, or in the state of surrender, if you will.
With this incremental realization on the journey, my intentions for healing work have simply turned out to be something like this: "Let me be present to this person and situation, for the highest good".  That bears very clear meaning to me now.  It is not about the person, the situation or the healing outcomes desired.  It is NOTHING at all about all that.  It is about me, my state of mind, my willingness to drop out of ego state into the state of the True Self, and simply being present, and trust in the flow that ensues.
This is not trivial or easy to do, and certainly did not come easily for me.  The ego definitely attempts to interfere in an effort to control the flow of events and the outcomes. But, at this point in time in my journey, I can only say that the nature of the healing sessions has gotten more amazing than ever before.  There is an utter simplicity to it all, in my personal experience.  And in this simplicity is the profundity of all there is!  And all I have been called to do is to learn to be present, learn to BE rather than DO. That is the path of allowing and witnessing the Highest Good!  
To me, all this is further evidence that the system of Reiki is far more than a healing art.  It is a path to discover one's True Self, or a spiritual path, if you will!
As always, this is evolving thinking from one practitioner.  Please share your thoughts about this in your comments.
Sundar Kadayam is a Shinpiden Reiki Level III graduate of the International House of Reiki.