These are the most beautiful class photos from this Shinpiden group – check out what the light decided to do!
Come and experience this for yourself at one of our Shinpiden courses – San francisco, Washington DC, Cincinnati, and New York still coming this year!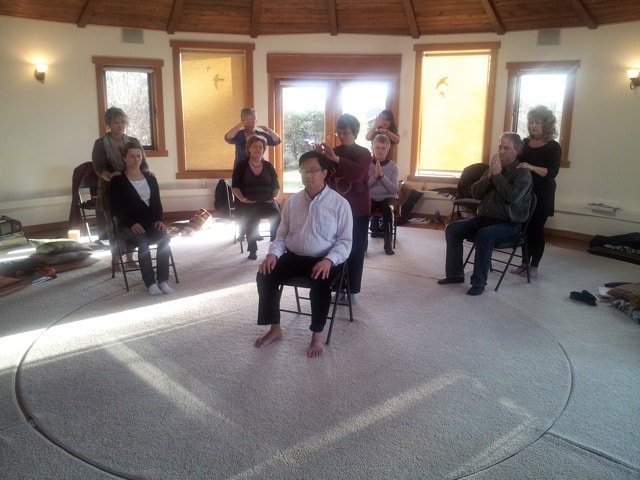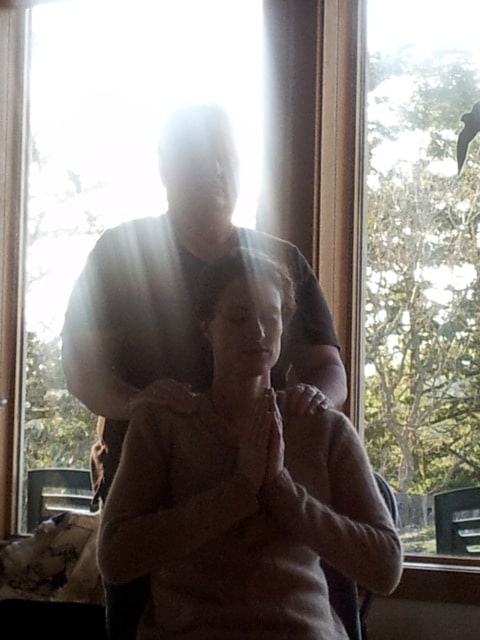 As everyone has said this weekend was a mind-blowing experience for me… I need a few more of those to get me out of myself and into my true being.
Support is so crucial to maintaining one's path.
I thank you for who you are and that our paths have crossed.
Margaret Bates – Canada
Thank you Frans for being an amazing teacher full of grace and humour as well as miracle and joy. I feel very blessed and lovingly held as your student.
This weekend, these experiences and these teachings, I will never forget.
Yin – Canada
What a wonderful experience!
You are a natural teacher, everything flows and the pace is relaxed, yet we do so much work!
Thank you for bringing me back to my spirit and showing me a wonderous example of living in truth with your way.
Dr. Neil McKinney – Canada
My dear friend and teacher Frans,
You always amaze! The way you live your spiritual practice is a model we all benifit from.
Many thanks again and again!
Lynda McKinney – Canada
Thank you so much for coming to Victoria BC. As last year, I am blown away by the quality of your teachings, by your grace. You really walk the walk and talk the talk. As you grow spiritually, so have I. I am so grateful to have you as a teacher, a spiritual guide and a friend.
I have learned so much in your workshop that I can hardly expresss how I feel. However if I have to exeprss it the best I can, I will say; I am blessed to have you as my teacher. Seeing how you've grown in your practice and with your encourgament I know that I can do the same and be a good teacher. Thank you so much.
Prescilla – Canada
Bronwen and Frans Stiene are the co-founders of the International House of Reiki and co-authors of The Reiki Sourcebook, The Japanese Art of Reiki, Your Reiki Treatment, The A-Z of Reiki Pocketbook and the Reiki Techniques Card Deck. Bronwen and Frans teach in the USA, Europe and Australia. Visit the Courses page to find a course near you.