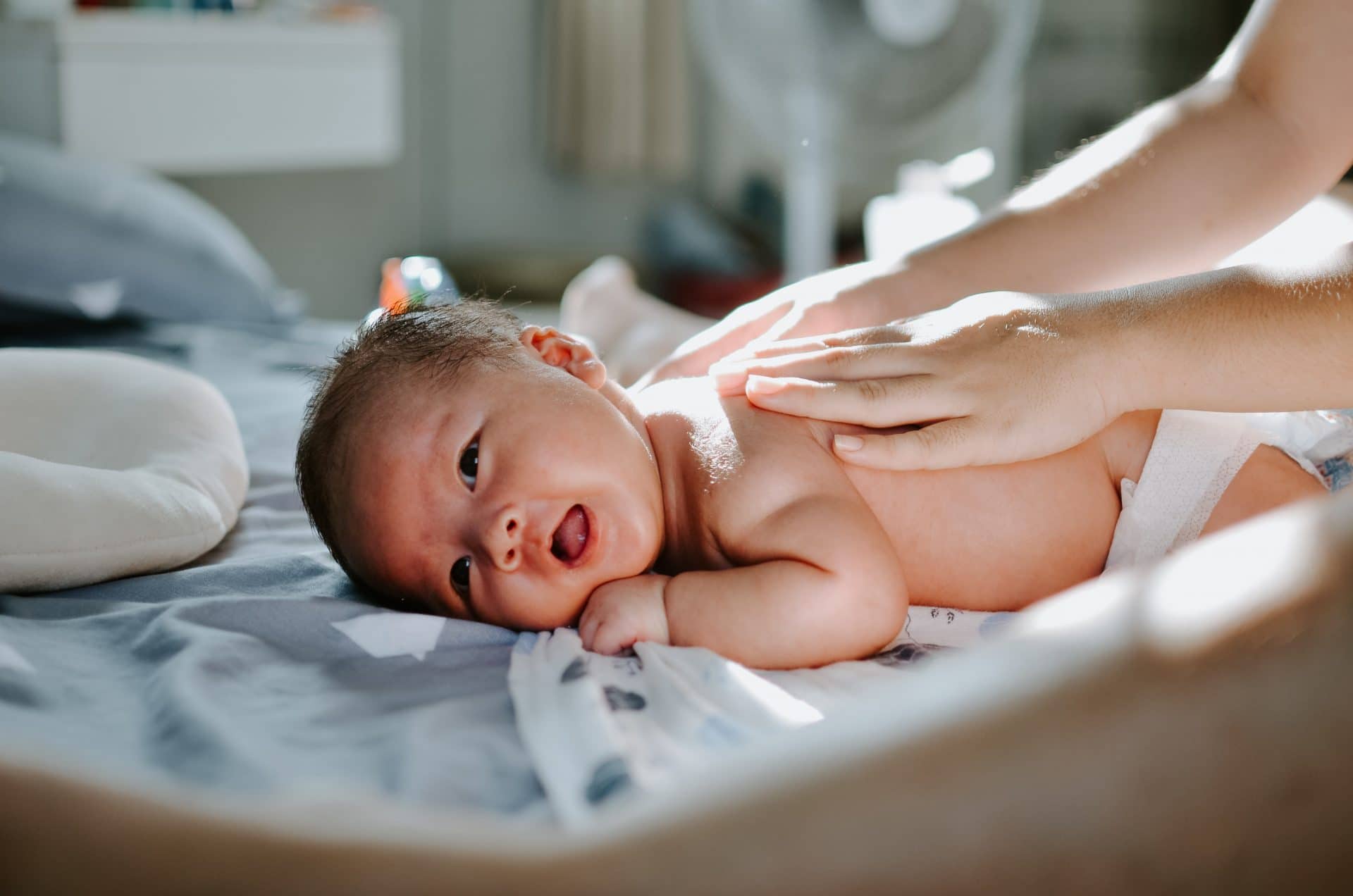 A mother's experience of working with Reiki on her son who was diagnosed with a tumor.
A shopping expedition just before the Christmas season of 1997 was my introduction to Reiki. At the time I was studying to be a freelance writer and had yet to develop much interest in natural therapies of any kind. Yet it was my son and his particular level of distress that brought me face-to-face with Reiki's power. Four-and-a-half years later I am now beginning to bring the power of Reiki to other mums and infants.
My son, aged eighteen months at the time of my fortuitous shopping trip, had undergone five bouts of brain surgery during the first eight months of his life outside the womb. He had been severely traumatized and was struggling to cope emotionally and developmentally. I had been feverishly seeking ways to help him but had yet to find anything significant. I walked into that Christmas Fayre, met a Reiki Master just inside the door and so began my journey into the healing power of this ancient tradition.
My son Andrew refused to let the Reiki Master treat him and so I underwent Level 1 training. It was a curious process yet the first night I used it with my son, he slept better and woke in a more positive mood. Reiki quickly became part of our nightly routine and Andrew became adept at taking my hands and placing them where they were most needed. Within six months, he was smiling again, sleeping more normally, developing more according to his age and was ready for playschool. I was amazed.
Reiki has been a part of our evening bedtime rituals for both my sons since that time. It also comes in handy when accidents happen to quicken healing. I have also begun to notice that other sensitive children slip their hands into mine, benefit, and don't want to let go. It's as though children are highly attuned to the energy I have to offer and not at all inhibited about accepting it.
Last year, I completed a Master's degree in Counselling and began training to be a Parent- Infant Counsellor. It was then that I stumbled across Reiki yet again. My supervisor told me that Reiki had been found to be one of the few ways of reaching distressed babies. I fell in love with the process all over again realizing that it would become a significant part of my practice.
How does Reiki work for babies? A young baby is trying hard to develop the regulatory power of the brainstem during the first year of life and Reiki seems to assist this process. Although little research has been carried out in young babies, Reiki research has already shown that the technique hastens healing (Wetzel, 1989) and lessens pain (Wirth et al, 1993). The CIVITAS Healing Arts Project at the Texas Children's Hospital have gone one step further. They have found that Reiki has a direct effect on a baby's neuroendocrine system, enhancing physical and emotional growth (Miranda et al, 1998). The project incorporates Reiki into its programme to ease distress in neglected or abused babies and toddlers.
And so, I began my private practice early this year, using Reiki whenever it seemed appropriate. The odd stroke of a baby's head, a toddler's hand in mine, I feel the power of what I have to offer being gratefully received by many little ones I visit. As with my son, formal Reiki sessions aren't necessary or welcomed – it's simply a matter of a baby or young child being open and receptive to what is offered. They seem to know it does them good.
References
Miranda, L., Arthur, A., Milan, T., Mahoney, O., Perry, B.D. (1998). The Art of Healing: The CIVITAS Healing Arts Project. Early Childhood Connections, August.
Wetzel, W. (1989). Reiki Healing: a physiologic perspective. Journal of Holistic Nursing, Vol. 7, No.1 pp47-54
Wirth, D.P., Brenlan, D.R., Levine, R.J., Rodriguez, C.M. (1993). The effect of complementary healing therapy, you can learn this here now which helps with postoperative pain after surgical removal of impacted third molar teeth. Complementary Therapies in Medicine. 1. Pp133-138
Nichola Bedos is a parent-infant counsellor in private practice in Sydney. She can be contacted on (02) 99076406 (Practice) or 0409331964 (Mobile). © Nichola Bedos 2002