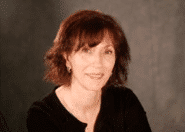 Reiki practice, which began in Japan with the teachings of Mikao Usui in the early 1920's, has found its way into mainstream healthcare in the United States. Reiki is currently practiced at many hospitals around the country including Memorial Sloan Kettering Cancer Center and New York Presbyterian Hospital (New York City), the Cleveland Clinic and locally Reiki is offered to patients at Raritan Bay Medical Center (RBMC) in Perth Amboy and Old Bridge, New Jersey. As part of the Division of Integrative Medicine at RBMC, I have the privilege of visiting patients in their hospital rooms and offering Reiki sessions.
Reiki (pronounced RAY-KEY) is a spiritual healing practice administered by light touch (or hands above the body) to a fully clothed recipient to promote balance on all levels body, mind, and spirit. Reiki treatments are non invasive.There is no pressure or manipulation. There are no medical contraindications. Reiki treatments easily combine with any medical treatment or procedure. There is no religion or dogma associated with Reiki.
To receive a Reiki treatment, you just have to be open-minded and willing to give it a try. A session can take place in a private treatment room on a massage table with the glow of candles and soft, soothing music playing. Reiki treatment can also be given while sitting in a chair or resting in a hospital bed. A quiet setting is preferable, but not necessary. I have offered Reiki to attendees of health fairs while people around us are talking and loud music is playing. As the recipient feels the calm, peaceful feeling of Reiki hands, they easily tune out the surrounding noises. This is also true when I see patients in their hospital rooms. The typical busy hospital day continues outside the room. The patient lets go and relaxes.
The Reiki practitioner places hands lightly or just above the recipient's body and gently moves her hands to different positions on the head, neck, shoulders, front and back of torso, arms and legs. A treatment can last for just a few minutes or up to an hour depending on the person's need. In the hospital we typically offer 15-minute treatments. Warmth, coolness or a gentle pulsing from the practitioner's hands are the most typical sensations that are felt. Each person receives exactly what he/she needs during a session.
There is strong anecdotal evidence that Reiki treatment makes people feel better. Some experience a sense of calm and well-being. Others experience a decrease in physical pain or fall into a peaceful sleep. Reiki treatments can calm an anxious patient before surgery or a medical procedure and make the patient more comfortable after.
At RBMC, Division of Integrative Medicine we typically target patients who are experiencing pain or anxiety or family members who are stressed and fatigued from caring for a loved one. Even a few minutes of Reiki can make a significant difference in overall well-being. After receiving a session, the comments are always positive and the brief respite from the reality of the hospital stay appreciated.
After receiving a 15-minute treatment seated in a chair in her hospital room, a woman described her experience as "the best nap ever." One patient stated, "That is the most relaxed I've felt in months," Other comments are "I feel lighter," "It felt like the tension was lifted off my shoulders." I've offered to Reiki to patients in active withdrawal from alcohol and pain killers. Their shaking bodies relax and their tight facial expressions become soft and calm. Even after brief treatments, headaches go away or pain levels decrease or go away completely. Some patients say that their pain level is the same before and after a treatment, but they feel so relaxed, the pain doesn't bother them as much.
Hearing a diagnosis, experiencing pain, having surgery, or receiving chemotherapy can make even the calmest patient feel anxious and vulnerable. Simply being a patient in the hospital is stressful. Physical healing isn't the only way to improve health. Integrative therapies like Reiki can help patients feel a greater sense of well-being, making them feel more connected, supported and nurtured.
Reiki complements all medical treatments and is never a substitute for medical care. Doctors and surgeons focus their expertise on treating their patients' medical conditions, offering the medical advice, treatments and procedures that best help their patients to heal. Reiki practitioners do not diagnose or treat specific diseases or ailments. Reiki treatments address the whole person and may be helpful for any condition.
Reiki practice is also beneficial as a self-care tool. Anyone who has an interest can learn to practice Reiki for personal use and to offer Reiki to friends, family or pets.
At RBMC there is no charge for the in-room Reiki sessions. Reiki sessions and classes are offered on an out-patient basis for a fee.
Sharon Yeskel is part of the Division of Integrative Medicine at RMBC. She has been practicing Reiki for 20 years.
The division provides complementary treatments supporting body, mind and spirit to patients at the medical center and to the community on an out-patient basis.
For more information on integrative medicine, to make an appointment, or to register for an upcoming Reiki class, please call 732-442-3700 ext. 5861 or contact Sharon directly at [email protected]. Sharon is a Shinpiden graduate of the International House of Reiki.