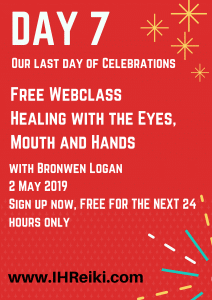 It's the last Day of our new Website Celebrations, Day 7.
Join in and share our enjoyment as we offer this FREE Live Webclass:
When we talk about experiencing the system of Reiki we often think about Reiki treatments.
In the Reiki Ryoho Hikkei or Reiki Healing Method Manual (said to have been used by Mrs Koyama the 6th President of the Usui Reiki Ryoho Gakkai) there is written a public teaching by Mikao Usui. When asked about the "method of treatment", Mikao Usui responds that Ki and Light are emanated from the body, especially the eyes, mouth and hands.
Join Bronwen Logan (Stiene) in this 90 minute webclass as she explores the ideas of healing with the eyes, mouth and hands
from a Japanese perspective
as an external practice on the self and others
and as an internal practice for self-development
This webclass includes discussion and practices for you to take away.
Dates and Times
USA (New York) 2-May-2019 – Thursday – 6pm
USA (Los Angeles)  2-May-2019 – Thursday – 3pm
EU (Amsterdam)  3-May-2019 – Thursday/Friday – 12pm midnight
AU (Sydney)  3-May-2019 – Friday – 8am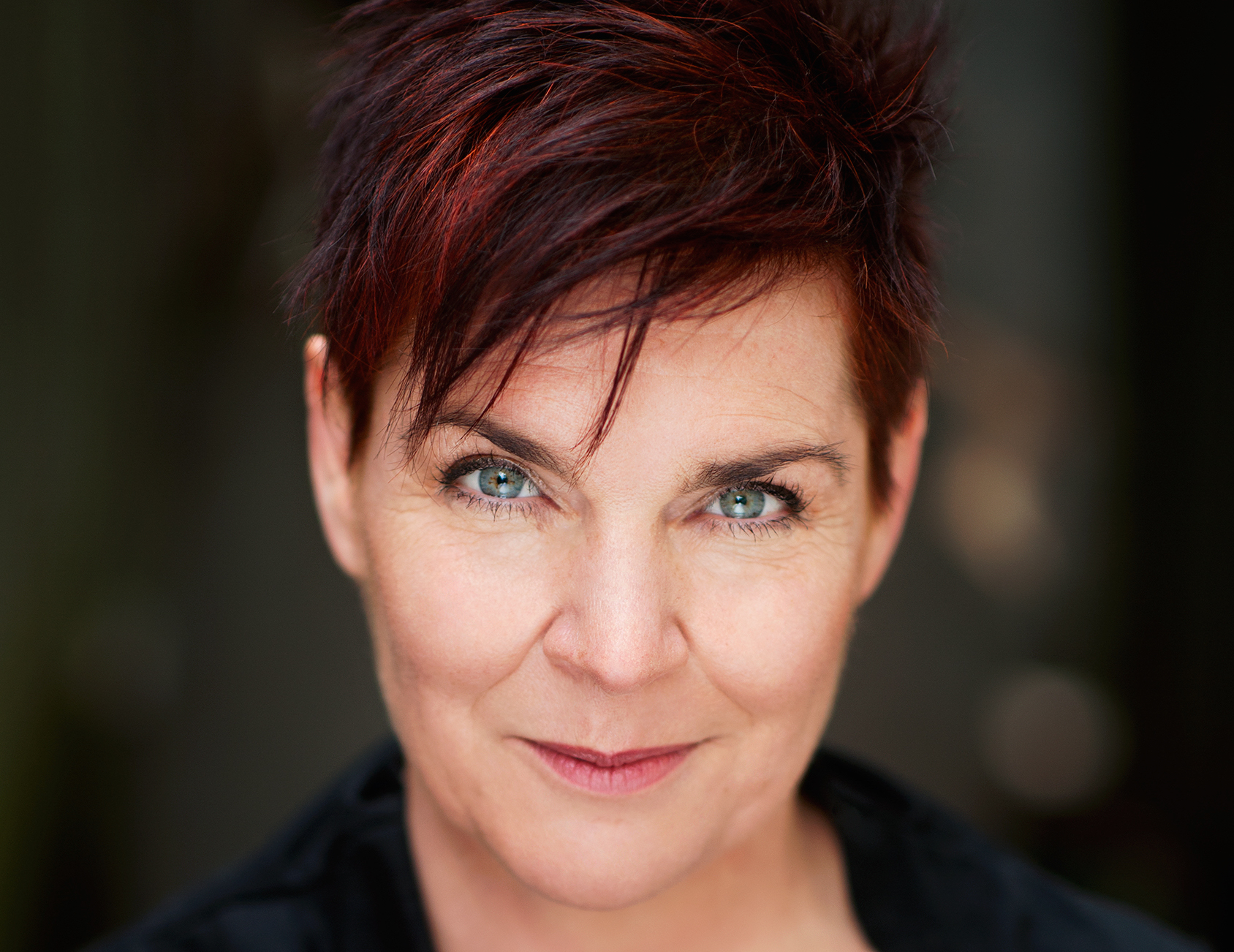 Based in Australia, Bronwen Logan (Stiene) teaches the system of Reiki is co-founder of the International House of Reiki and Shibumi International Reiki Association as well as co-author of the critically acclaimed books The Reiki Sourcebook, The Japanese Art of Reiki, A-Z of Reiki Pocketbook, Reiki Techniques Card Deck and Your Reiki Treatment. Bronwen is also the voice of their audiobooks and of the Reiki meditations available in the shop.