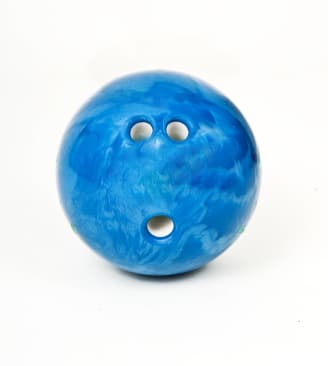 When I had gone bowling before, after a long gap, I had left with a hurting right arm, that hurt for days after. The very thought of hurting the next day and the following week was downright unpleasant!
It had been just a few days after another fabulous Reiki Shinpiden workshop with Frans, along with a one-day Intensive program here in Cincinnati.  And the shifts in consciousness, the energetic experiences and the learnings were somewhat fresh in my memory.  As I held my hurting right arm, I was reminded of what Frans had said about Reiki healing sessions, contrasting "using only the hands versus using the whole body".  I wondered what it might be if my whole body participated in the bowling versus just my hand and arm!  And as I considered that, I further wondered what it might feel like to experience the whole body, the ball, the lane and the pins were really one.
So, I tried it!
Eyes closed, I did a couple of Joshin Kokyu Ho's, feeling the grounded-ness, feeling the ball as an extension of my arm, hands, shoulder, my torso, my entire body and the Earth.  And here's what happened right away — I had a few strikes, a few 9-pt games, and even better, I didn't hurt my hands for the most part.
But even more interesting was this — the times I had a strike was when I went further to allow the experience of oneness with the body, the ball, the lane and pins. That experience was amazing, but was fleeting.  Here's what happened … I was so self conscious of the fact that I was in the bowling lane, very conscious of me practicing
Reiki on the lane, and looked around to see who was seeing me getting centered and "bowling" like this, and as soon as I did that, the self-judgment kicked in, and I fell out of that deep space I was in. What followed was funny — I had a few gutter balls and some forgettable scores.
Slipping into the deep space right on the bowling lane was awesome! The immediate results gave me a kick for sure.  At the same time, it felt really weird to lose myself to the mind-play like this, and lose the powerful way of BEing there!
Two days later, there's no noticeable pain in my right arm, and after nearly 3 games of bowling, after a very long gap, it is a mini miracle of sorts for me!
I felt that this opportunity to practice what we learned in the class, was good.  And the positive results I received show quite clearly how this "spiritual stuff" delivers "practical results" 🙂  Yet Again!
For the N-th time!
Maybe this is what we are meant to do — practice BEing, over and over, until we can simply allow it to happen!  And isn't life so full of opportunities every day for the same?