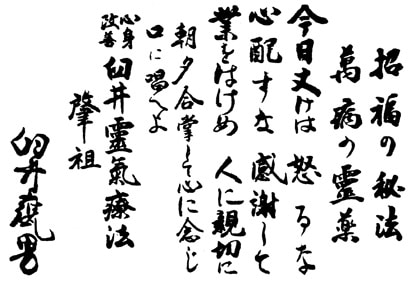 What a great response to our last question about the Reiki precepts, so many interesting and tasty answers.
One thing which is becoming clear is that many say that the precepts are one of the most, if not THE most, important element within the system of Reiki. When we speak of elements, we are discussing the five main elements to the system of Reiki.
So here is our next question for you, also related to the Reiki precepts…
Do you think you will be able to embody the precepts (so no more anger or worry, and maintaining being humble, honest and compassionate) by only practicing hands-on healing on yourself?
When we use the term embody we are meaning that you can be in this state throughout the whole day, not just for a focused period of perhaps a few minutes or an hour for example.
Bronwen and Frans Stiene are the co-founders of the International House of Reiki and co-authors of The Reiki Sourcebook, The Japanese Art of Reiki, Your Reiki Treatment, The A-Z of Reiki Pocketbook and the Reiki Techniques Card Deck. Bronwen and Frans teach in the USA, Europe and Australia. Visit the Courses page to find a course near you.